David Gilmour
Rock
When it comes to musical equipment, one of the most discerning musicians is guitarist David Gilmour.

David Gilmour
Overview
Products
Instruments
Related Profiles
When it comes to musical equipment, one of the most discerning musicians is guitarist David Gilmour. His writing and playing with legendary rockers Pink Floyd and his solo work include some of the most evocative music of our time.
As far back as the early 1970s, Mr. Gilmour and his band colleagues used a strobe tuner consistently. In fact, according to David Gilmour's long-time technical assistant Phil Taylor, before a massive 1974 concert in Earls Court around the time of the Dark Side of the Moon album, it was discovered that someone had forgotten to bring their ST8 Strobotuner. This precipitated a mad dash across London during rush-hour back to Britannia Row to retrieve it for the gig. Ever since, there has been no Pink Floyd or David Gilmour solo concert which didn't have one or more Peterson strobe tuners doing tuning duty on electric and acoustic guitars, his use of steel guitar also necessitates altered tempered tuning made easy with a Peterson.
David Gilmour's pursuit of musical excellence and sonic quality makes his choice of tuner very important. At Peterson, we are very humbled to count him among our users from the 1970s to the present day.
Shine on!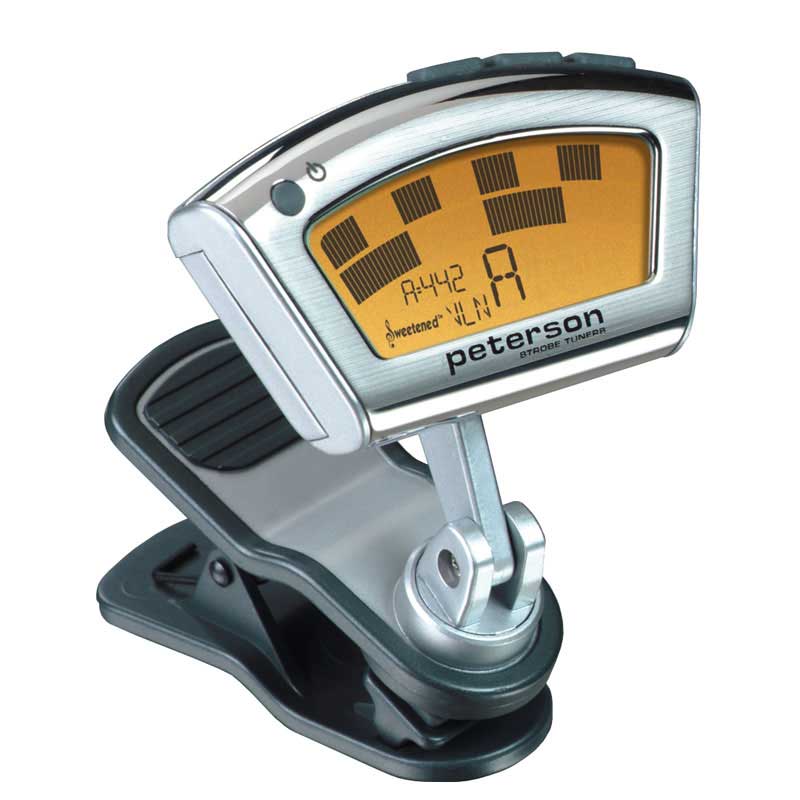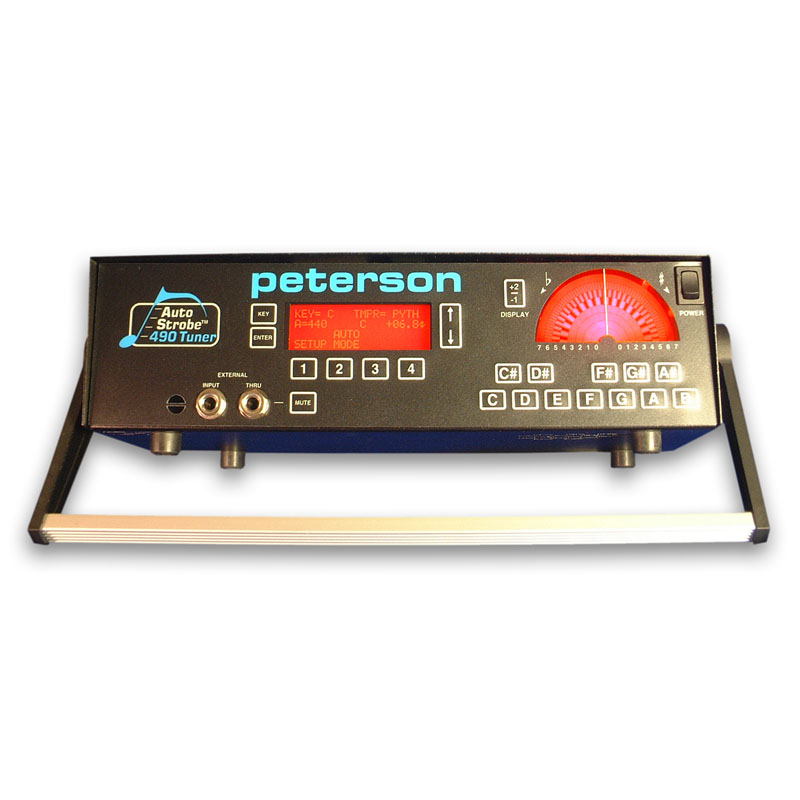 AutoStrobe 490
$950.00 - $970.00
The Peterson AutoStrobe 490 is agreed by music students, technicians, and professionals to be the standard by which all tuners are measured. Only Peterson could bring you the kind of real- time intonation critical enough for ear training use. Enjoy hands-free note selection for fast, accurate tuning of instruments. Other companies may boast of their strobe tuner capabilities, but buyer beware! The AutoStrobe 490 is a truly stroboscopic mechanical tuner capable of fundamental and overtone display. Key features include mutable throughputs for in-line (yet silent) tuning during performances, automatic image clarity and contrast control which internally compensate for optimal viewing over a wide range of source pitch and volume, improved clarity for upper and lower register notes (our +2/-1 display feature shifts the strobe patterns into more visible middle ranges so that bass note patterns can be displayed two octaves higher and treble note patterns can be displayed one octave lower in strobe display), and easy transposition (strobe patterns appear at the correct note for Bb, F, and Eb instruments).
MORE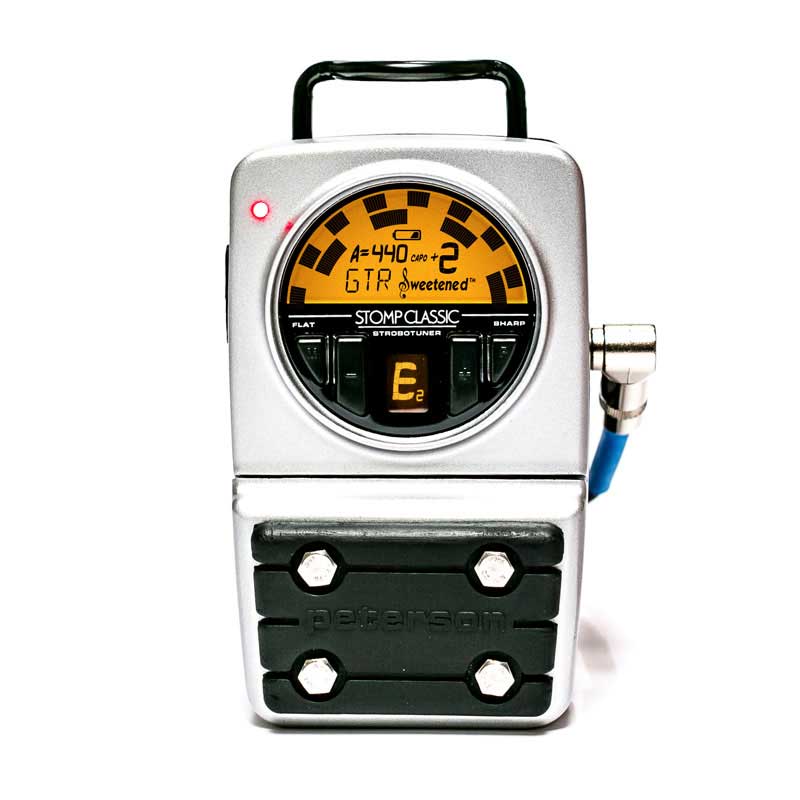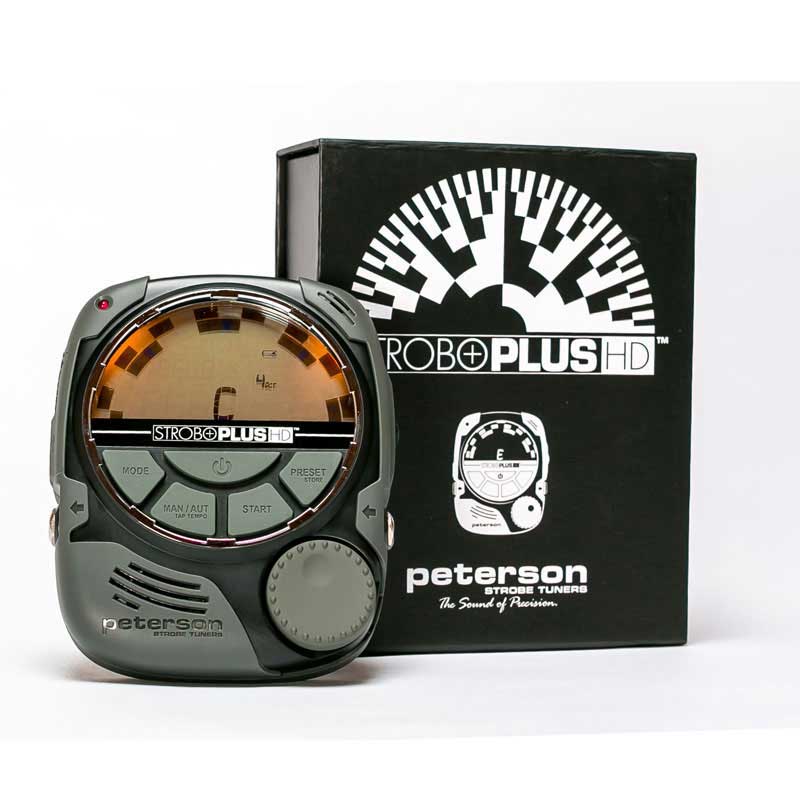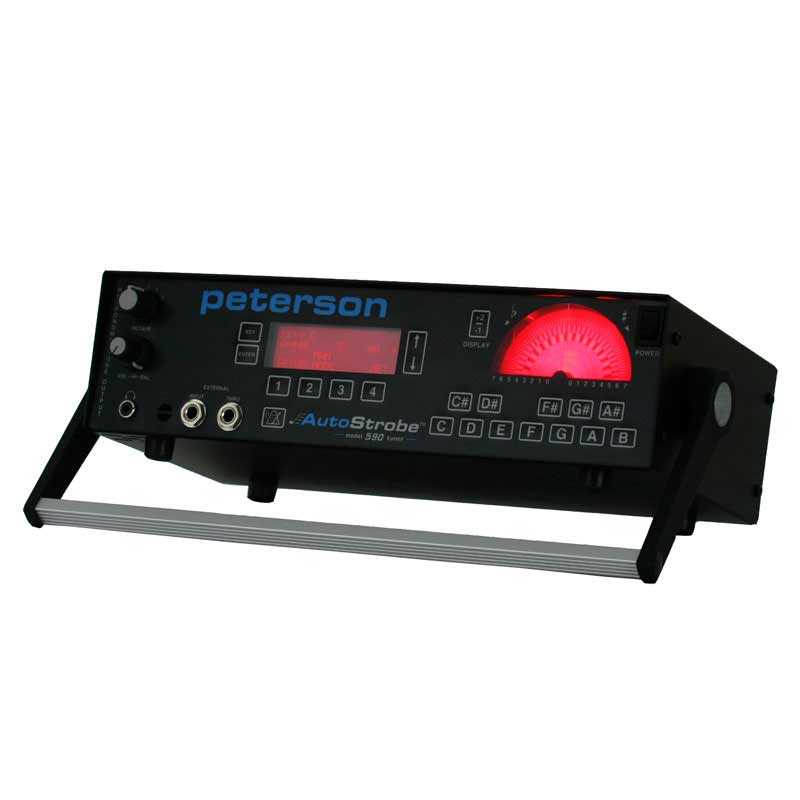 AutoStrobe 590
$1,175.00 - $1,195.00
The AutoStrobe 590 is THE preeminent mechanical strobe tuner for tone generation and metronome facilities. It combines both input instrument tone and audio standard reference tone at the output for simultaneous visual and audible tuning along with exceptional intonation training! The 590's key features (automatic note tracking and audio tone generation capabilities) make it a favorite in the classroom, at the factory, or backstage. And as usual, only a Peterson can respond at the speed of light to display relative tuning information extracted from any audio source down to 0.1 of a cent (1/1000 of a semitone) accuracy! Finally, utilize automatic (hands-free) note selection for fast tune ups of instruments. Proudly made in the USA.
MORE
10 String Pedal Steel Guitar
Here are a few more Peterson users who work with similar instruments and products.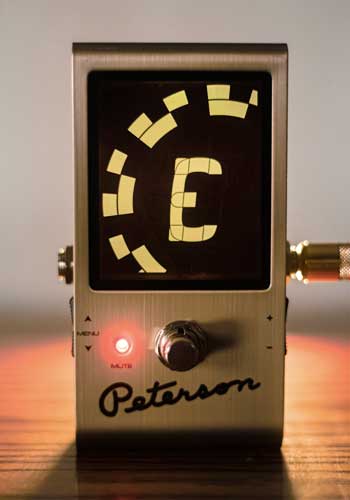 StroboStomp LE
75th Anniversary Limited Edition
Want to know more? Drop your email below and we'll send you more product info and an update on when they'll arrive.
Thanks for joining ouir mailing list!
Need Help?
Select a maximum of 4 products to compare.