James Hetfield
Rock
"There is one Metallica. We have many styles, it's called Metallica. "

James Hetfield
Overview
Products
Instruments
Videos
Related Profiles
Guitarist and singer James Hetfield, born on August 3, 1963, in Downey, California, formed the heavy metal group Metallica with drummer Lars Ulrich. The band with underground roots became a multi-platinum act known for albums like Ride the Lightning, Metallica, Load and St. Anger as well as singles like "Fuel" and "Turn the Page." By 2013, Hetfield and the band had won eight Grammy Awards.
James Hetfield is at the pinnacle of the Heavy Metal world. At this level, a band must deliver the goods consistently and reliably, which is why whether in rehearsal or stadium, Metallica has always used Peterson tuners.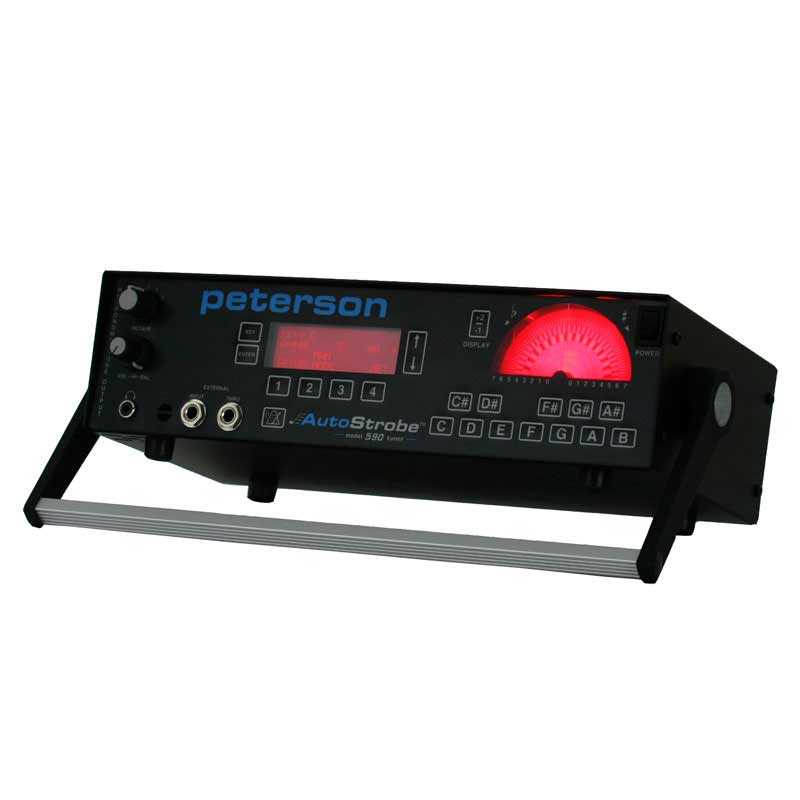 AutoStrobe 590
$1,175.00
The AutoStrobe 590 is THE preeminent mechanical strobe tuner for tone generation and metronome facilities. It combines both input instrument tone and audio standard reference tone at the output for simultaneous visual and audible tuning along with exceptional intonation training! The 590's key features (automatic note tracking and audio tone generation capabilities) make it a favorite in the classroom, at the factory, or backstage. And as usual, only a Peterson can respond at the speed of light to display relative tuning information extracted from any audio source down to 0.1 of a cent (1/1000 of a semitone) accuracy! Finally, utilize automatic (hands-free) note selection for fast tune ups of instruments. Proudly made in the USA.
MORE
Metallica James Hetfield rack and guitars
Here are a few more Peterson users who work with similar instruments and products.
Need Help?
Select a maximum of 4 products to compare.