Brian May
Rock
"The guitar has a kind of grit and excitement possessed by nothing else. "


Brian May
Overview
Products
Instruments
Videos
Related Profiles
Queen Guitarist and Astrophysicist Brian May is one of the most melodic and fluid players in rock, his sound is instantly recognizable and his musical taste is erudite and impeccable. His set-up is as individual as it is unusual, using an old British six-penny coin as a pick to play his self-made "Red Special" guitar into twelve Vox AC30 amps running at full throttle. The multi-layered lead lines on Queen's classic hit records betray a deep knowledge and sense of dynamics, harmony, counterpoint and above all intonation.
From the early 1970s, Brian has used Peterson tuners consistently, from a 1960s Peterson 400 strobe tuner, a 1970s 420, a 1980s 450, right up to VS series tuners in the 2000s. For 1985's Live Aid concert, bands were restricted to only absolutely essential equipment on stage due to the stringent and hectic running order, Brian's rig that day consisted of his guitar, a couple of Vox amps and his trusty Peterson 450.
Currently a StroboPLUS HD sits on the mountain of Vox amps and a StroboClip for 6 & 12 string acoustic work. Brian's ears and eyes are constantly monitoring tuning because at such gain levels precise tuning is paramount and it's at times like these that only a Peterson will do.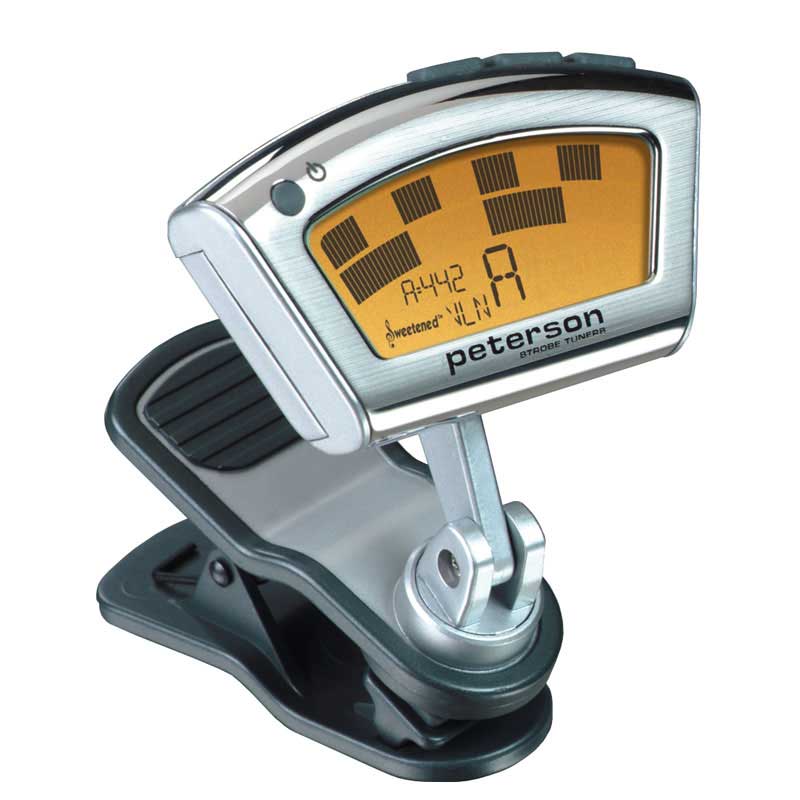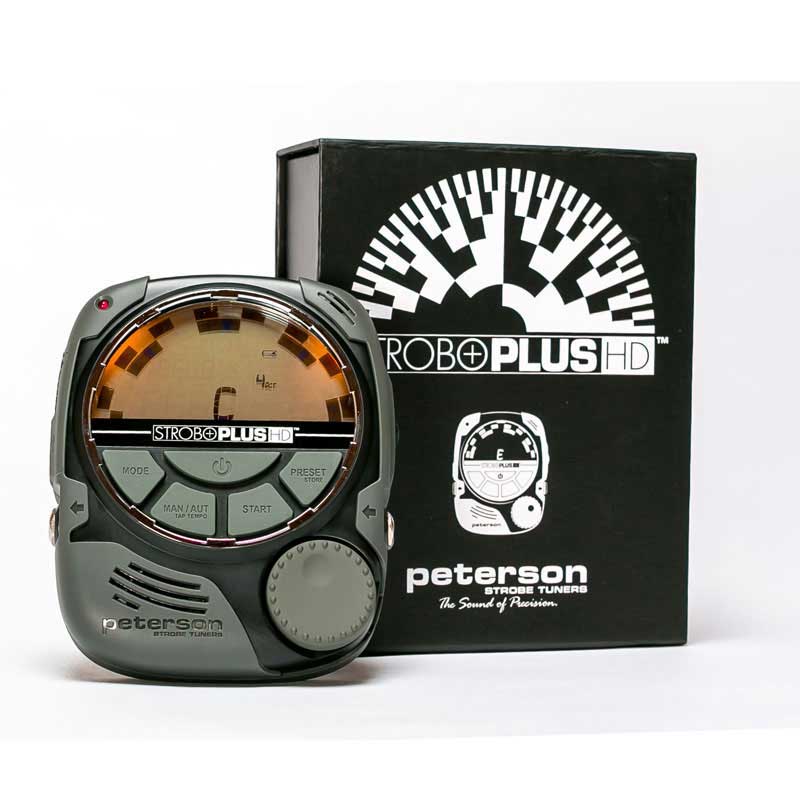 StroboPLUS HD
$149.99
The Peterson StroboPlus HD (SP-1) is THE premier desktop digital tuner on the market! Equally as comfortable on a tech's workbench as it is in a player's guitar case, this tuner, with all of its features, is no exception to Peterson's reputation for being THE most accurate in the industry — don't let its demure palm size fool you! Players of both acoustic and electric instruments can rest assured— a built-in electret condenser microphone and ¼" input jack provide excellent connectivity. Gone are the days of having to carry extra batteries and tripping over power cables during a performance! This tuner is rechargeable via computer bus or outlet power, and its large, circular screen is easily viewed in both the darkest and brightest environmental conditions. Features such as Auto Off, easy menu navigation, tripod mounting capability, over 90 of our Sweetened Tunings, tone generation ability via built in speaker, and a headphone output jack round out the package. Finally, future-proof updating and parameter editing is made possible by the tuner's unobtrusive side-mounted USB jack. And for those feeling exceptionally adventurous, this tuner can be upgraded to also feature our super flexible Body Beat metronome option, along with both audible AND tactile mode operation. Hear the beat or feel it…the power is in your hands. This tuner is fit for the most discerning of players and technicians for sure!
MORE
Rig Rundown - Queen's Brian May
Here are a few more Peterson users who work with similar instruments and products.
Need Help?
Select a maximum of 4 products to compare.