Pete Townshend
Rock
"I'm in Tune, Right in Tune...."

Pete Townshend
Overview
Products
Instruments
Related Profiles
Pete Townshend, principal songwriter and guitarist for the legendary Who, creator of such classic rock songs such as My Generation, I Can See For Miles, Pinball Wizard, Won't Get Fooled Again, Baba O'Riley and many others, is one of the main pillars of rock guitar.
His songs, peppered with memorable riffs and power chords, have inspired multiple generations of bands and guitarists from the 1960s to the present day. One of the first with his own home studio from the very earliest days, his combinations of loops, keyboard sequences and live guitar were among the very first in mainstream rock music, both live and on recordings.
Such classic rock anthems are often an amalgam of on-the-spot inspiration and carefully crafted sound textures, requiring great attention to detail. It should come as no surprise, therefore, that Pete Townshend's guitars have always been tuned with a strobe tuner.
The Who's studio and stage productions have included multiple and various models of Peterson & Conn Strobotuners of all vintages from the 1960s to the present day.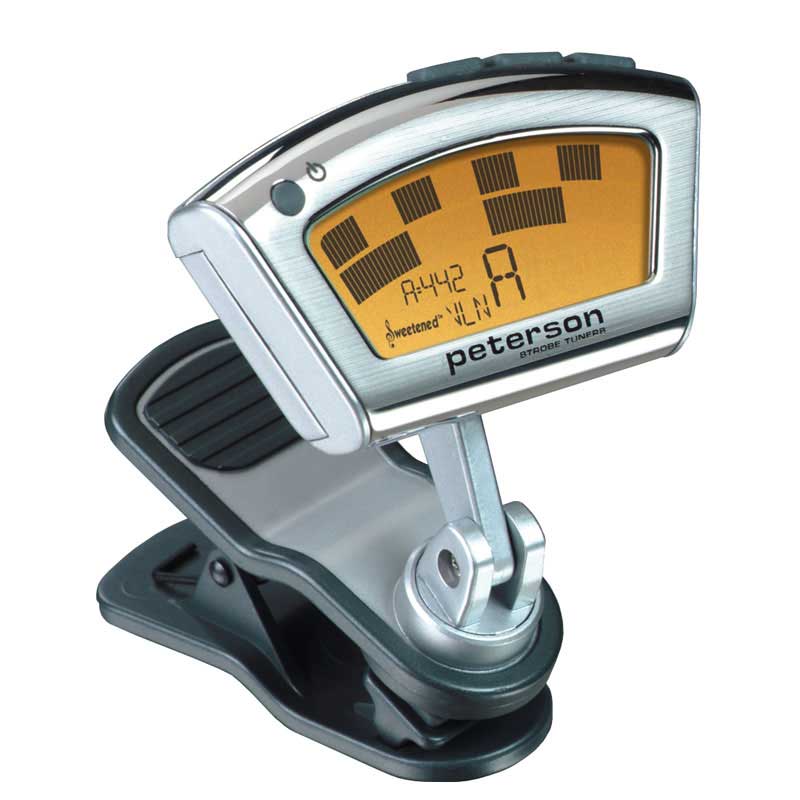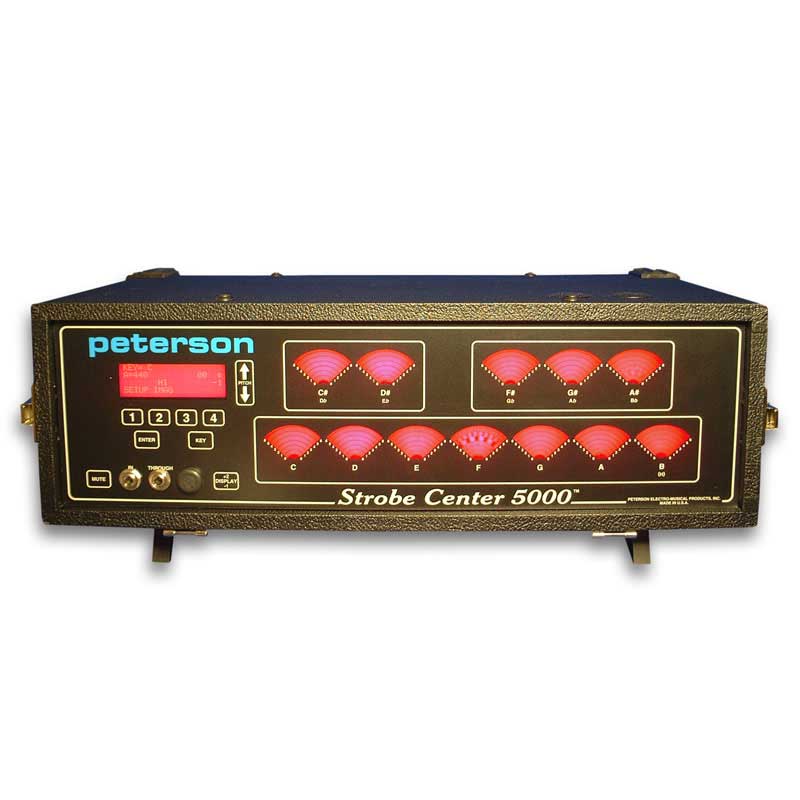 SC5000-II
$4,480.00
The Peterson Strobe Center 5000-II utilizes a user-intuitive layout to accurately measure each scale note with unsurpassed precision. This easy, simple, and fun-to-use tuner derives its 12-window strobe-tuning technology from a high-precision digital microprocessor and motor control mechanism to provide a versatile piece of pitch measuring equipment with unsurpassed accuracy and features. Simply recall and use specialized applications, such as built-in stretch tables, to calibrate even the most inharmonic instruments. Or, program your own custom temperaments and tables into our user definable memory bank. Use this device to practice and hone your sense of intonation within 1/10th of a Cent, easily transcribe keys, or calibrate to any pitch standard–all with both lightning-fast response time and noise free operation…no warm up time required! Plug in or use our handy built-in condenser microphone to get into the unit and you're ready to go! The 5000-II is guaranteed to be a pleasure for all educators, students, maintenance professionals, manufacturers, and others to use for their precision tuning needs.
MORE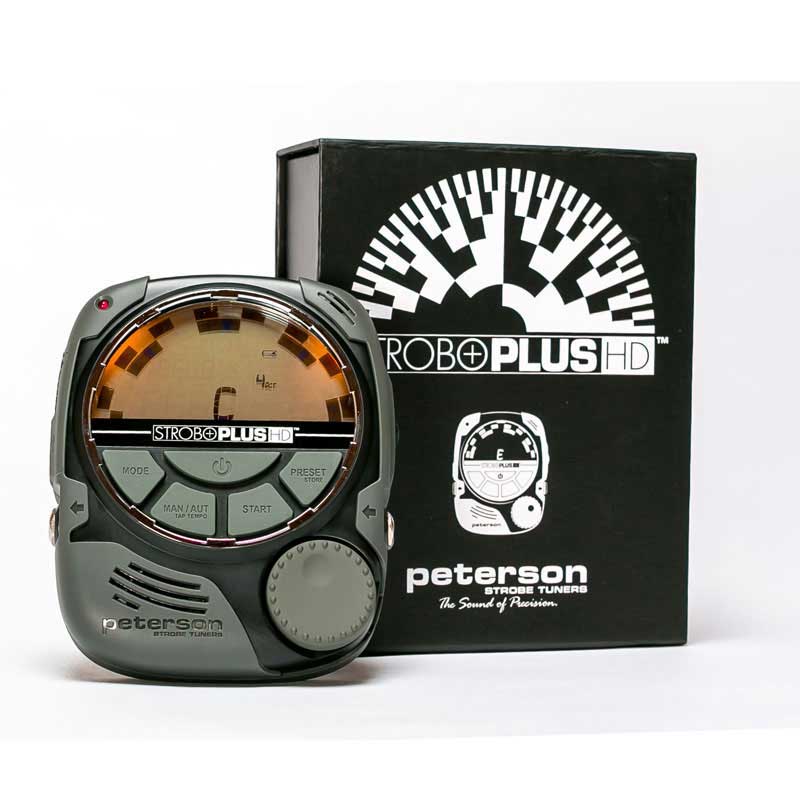 StroboPLUS HD
$149.99
The Peterson StroboPlus HD (SP-1) is THE premier desktop digital tuner on the market! Equally as comfortable on a tech's workbench as it is in a player's guitar case, this tuner, with all of its features, is no exception to Peterson's reputation for being THE most accurate in the industry — don't let its demure palm size fool you! Players of both acoustic and electric instruments can rest assured— a built-in electret condenser microphone and ¼" input jack provide excellent connectivity. Gone are the days of having to carry extra batteries and tripping over power cables during a performance! This tuner is rechargeable via computer bus or outlet power, and its large, circular screen is easily viewed in both the darkest and brightest environmental conditions. Features such as Auto Off, easy menu navigation, tripod mounting capability, over 90 of our Sweetened Tunings, tone generation ability via built in speaker, and a headphone output jack round out the package. Finally, future-proof updating and parameter editing is made possible by the tuner's unobtrusive side-mounted USB jack. And for those feeling exceptionally adventurous, this tuner can be upgraded to also feature our super flexible Body Beat metronome option, along with both audible AND tactile mode operation. Hear the beat or feel it…the power is in your hands. This tuner is fit for the most discerning of players and technicians for sure!
MORE
Here are a few more Peterson users who work with similar instruments and products.
Need Help?
Select a maximum of 4 products to compare.