Sean Hurley
Rock
Which pedals do I use? I use a Peterson Tuner most of all!


Sean Hurley
Overview
Products
Instruments
Videos
Related Profiles
Bassist Sean Hurley has certainly made his mark in L.A., playing bass on tour and on record for John Mayer while maintaining an astonishing pace as an in-demand studio bassist with artists including Ringo Starr, Annie Lennox, Robin Thicke, Alanis Morissette, Vertical Horizon, and Colbie Caillat. Hurley recently anchored Mayer's Born and Raised as well as the latest release, Paradise Valley, with his well-worn '61 Fender Precision Bass.
Sean Hurley's Bass Setup - Warren Huart: Produce Like A Pro
Sean Hurley - Bassist for John Mayer, Alicia Keys, Vertical Horizon and countless others..
John Mayer - Pinkpop 2014 [Full Concert]
Here are a few more Peterson users who work with similar instruments and products.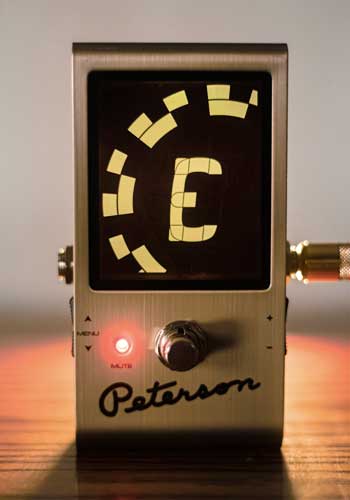 Enjoy 10% off
Let's stay connected
Simply sign up for our email list and we'll send you a unique coupon code, plus other exclusive savings!*
Thanks for joining ouir mailing list!
Keep an eye on your inbox. Your exclusive offer will be arriving soon.
* Must enter email address to receive unique promo code. Upon confirmation of eligibility, subscribers will receive a one-time use promo code for 10% off their purchase at PetersonTuners.com, including mechanical tuners, Virtual Series™ strobe tuners, StroboSoft™ desktop software, BodyBeat™ series metronomes, and accessories. Discounts do not apply toward the purchase of iStroboSoft for Android or iOS or Node products. Offer subject to change at any time. Cannot be combined with another promotional offer. To take advantage of this one-time use offer enter your email address and the offer code will be delivered to that address. Please add petersontuners@petersontuners.com to your safe list to prevent your offer from going to spam. Your email address information is kept private.
Privacy Policy.
Need Help?
Select a maximum of 4 products to compare.