100% Satisfaction Guarantee.
We guarantee our products and strive for consistent 100% customer satisfaction.
New items purchased from Peterson Tuners direct can be returned within 30 days of receipt of shipment.
Live product support is available Mon-Fri from 8am-5pm CST. Call us at 708-388-3311.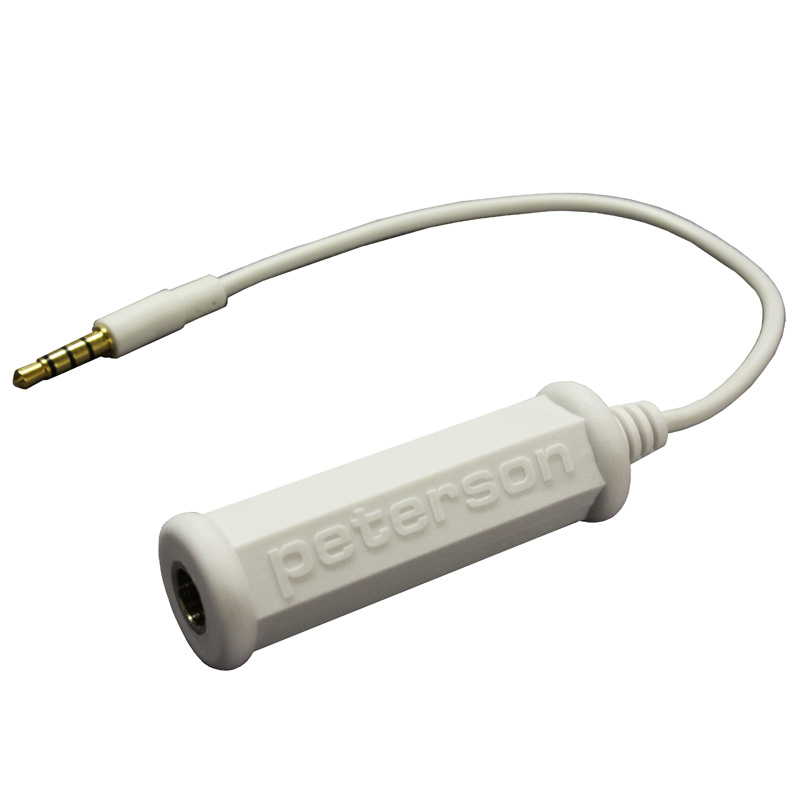 Adaptor Cable for Mobile Devices
$13.99
This adaptor cable has been specifically designed to function with your mobile Apple or Android phone/tablet device. Connect an instrument, microphone, or tuning pick-up with a 1/4" plug directly into your device using the headphone jack. The perfect accessory when used with iStroboSoft™ by Peterson Tuners (iOS only). Directly plug in your guitar or bass for tuning or use an external microphone (required for iPod touch) to tune brass or wind instruments. Can be used with any application requiring an audio input. Will not interfere with charger connector. Devices Supported: iPad (all versions), iPhone (all versions), iPod touch 2nd/3rd/4th Gen., iPod touch (1st Gen will require a compatible mic-in device via docking connector), Android devices that support 'audio-in' via the 1/8' jack. iPod, iPhone and iPad are registered trademarks of Apple Inc., registered in the U.S. and other countries.
MORE