David Ellefson
Metal
"An essential weapon in the arsenal."

David Ellefson
Overview
Products
Instruments
Videos
Related Profiles
Electric bassist David Ellefson has become a mainstay in the rock and metal communities now for over 25 years. Internationally acclaimed as the premier metal bassist, David's work has garnered him seven Grammy nominations, multiple gold and platinum records originating from over 20 studio albums and countless world tours. He is currently active as a songwriter and performer, record producer, bass guitar clinician and recording artist with his own bands F5 and HAIL!.
David holds a Bachelor's degree in business and marketing and authored the book "Making Music Your Business...A Guide For Young Musicians". He continues to lecture and educate on the subject of business in the music industry from the artist's perspective, including his online YouTube series "David Ellefson's ROCK SHOP".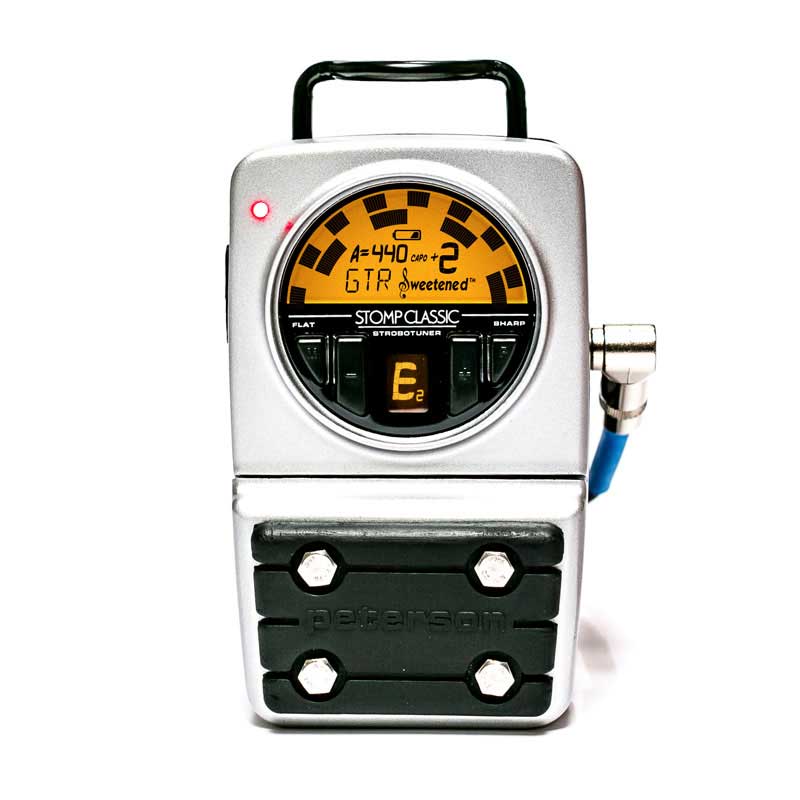 Stomp Classic
$199.00
The Peterson VSS-C StroboStomp Classic Tuner is the most fully-featured pedal tuner made by anyone to date. A high-contrast LCD screen makes this tuner the perfect choice for both indoor and outdoor use as well as for anywhere that lighting conditions are less than ideal. Integrated, fold out, steel mounting lugs at the unit's bottom rubberized plate keep it in place on your pedal board without unsightly tape or messy adhesives. Its ultra-robust die-cast chassis and Switchcraft brand input/output jacks assure a quality tuning even after the roughest of voyages. Also, its unique quick- release battery-access door steers you far away from having to deal with delicate, easily broken, battery lead wires. Battery changes are a breeze! The professional-quality active DI on board is mutable and lets you select one of three stages of signal attenuation—all while remaining 100% true bypass. Finally, the tuner's side mounted USB jack makes your unit future-proof and custom tailored to be exactly what you need it to be by allowing Mac or PC connectivity for updates and unit user programming/modifications.
MORE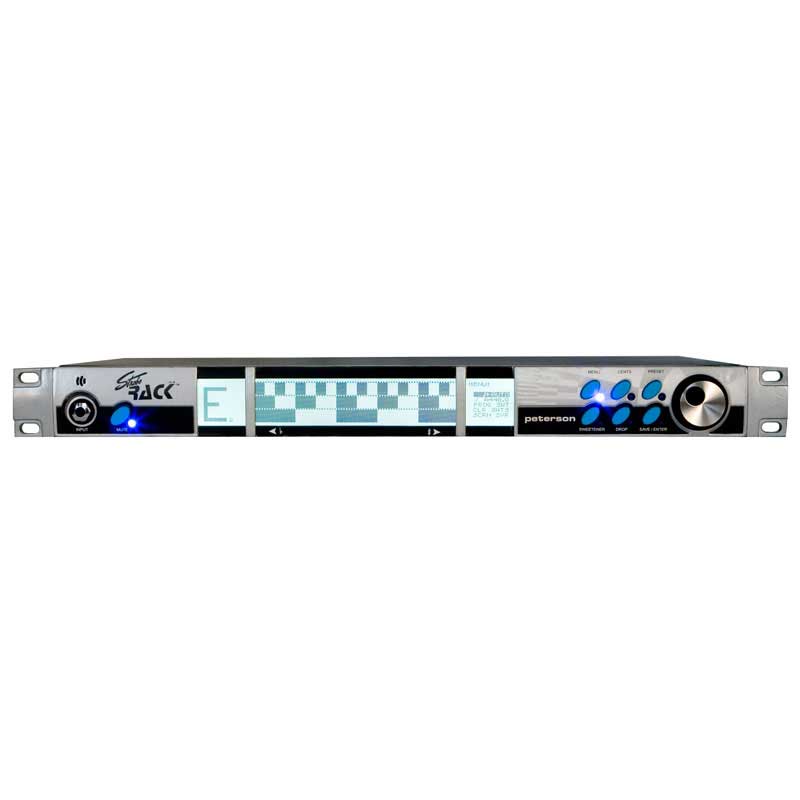 StroboRack
$419.00 - $499.00
Most tuning and studio musicians/technicians around the world agree that the Peterson VS-R StroboRack Tuner is the preferred rack mounted digital tuner! This tuner's cast chassis makes it a workhorse you can count on for performance after performance, and its Neutrik brand connectors assure a rock solid connection every time. Connect your favorite BNC light and latching type foot pedal to enjoy remote muting capabilities as well as rear illumination in even the darkest of environments. The tuner's easy-to-read screen also offers customizable text programmability to ready your fans for the main attraction…you! Just add our optional expansion module (the SR-EX Pro Expander) and you will have balanced/unbalanced stereo/mono functionality, channel switching options, and an active D.I. Gone are the days of line lumps and wall warts—this power supply is built right in! Do you only play an acoustic instrument? No problem…we have you covered! There is an integrated, built-in, electret condenser microphone on the front panel. Rack up and join the revolution!
MORE
David Ellefson's ROCK SHOP (Intonation & Setup)
Dave Ellefson of Megadeath talks about the Peterson Tuners Stroborack
Peterson Tuners: David Ellefson and Willie Gee discuss the Stomp Classic and StroboClip
Here are a few more Peterson users who work with similar instruments and products.
Need Help?
Select a maximum of 4 products to compare.