Hansford Rowe
"My A is exactly 426.7Hz........"

Hansford Rowe
Overview
Products
Instruments
Videos
Related Profiles
American bassist Hansford Rowe began his career in the clubs of New York City.
With French drummer Pierre Moerlen, he reformed the jazz-rock group Gong. PM's Gong is considered one of the great fusion bands of the late 70s. Recording guests included icons like Mick Taylor, Steve Winwood and Didier Lockwood. International touring soon secured Hansford a place among the world's leading bass players and work with Mike Oldfield, Allan Holdsworth, John Martyn, Biréli Lagrène, La Monte Young, David "Fuze" Fiuczynski, Gary Husband etc. Hansford, with microtonal guitarist Jon Catler and Warwick bass guitars, developed the first Just Intonation bass.
He is considered an expert in the use of Just Intonation tuning systems. Hansford is a founding member of the band Gongzilla with guitarist Bon Lozaga. The new HRIII trio debuted in 2019 at the Festival Quebec Jazz en Juin.
He is heavily involved in the development of fretted instruments based on Just Intonation.
Hansford Rowe uses a Peterson V-SAM to tune his basses.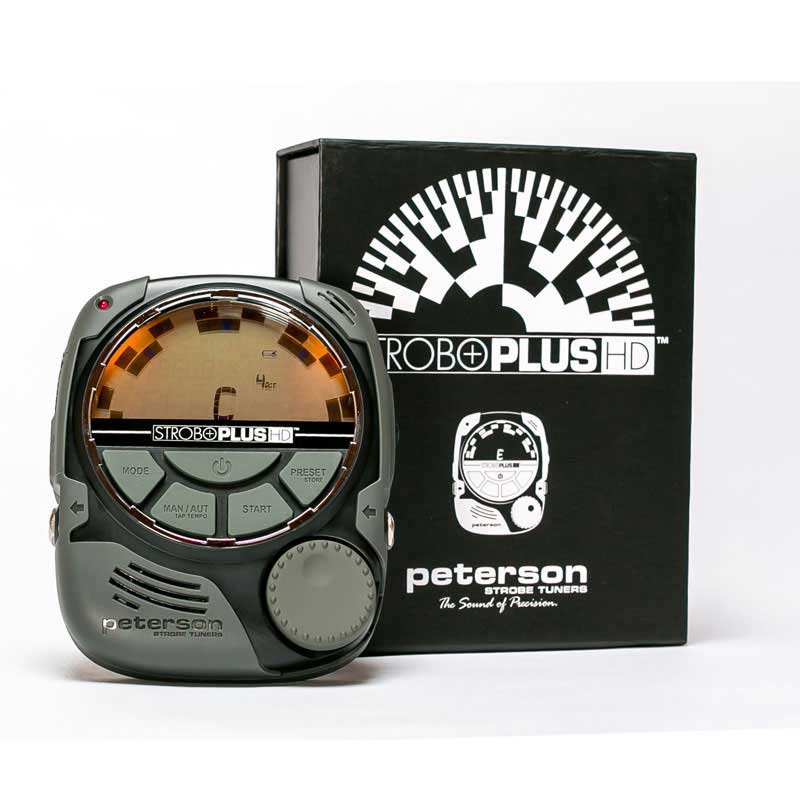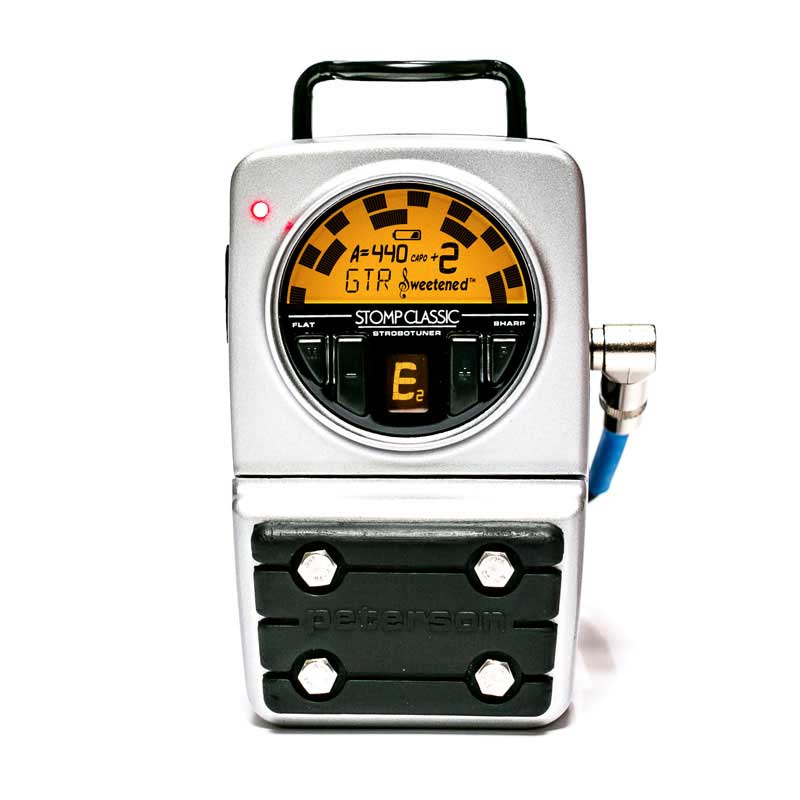 Bass Musician Magazine Interviews Hansford Rowe
Here are a few more Peterson users who work with similar instruments and products.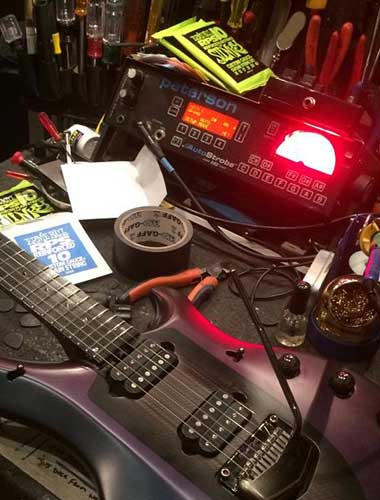 Enjoy 10% off
Let's stay connected
Simply sign up for our email list and we'll send you a unique coupon code, plus other exclusive savings!*
Thanks for joining ouir mailing list!
Keep an eye on your inbox. Your exclusive offer will be arriving soon.
* Must enter email address to receive unique promo code. Upon confirmation of eligibility, subscribers will receive a one-time use promo code for 10% off their purchase at PetersonTuners.com, including mechanical tuners, Virtual Series™ strobe tuners, StroboSoft™ desktop software, BodyBeat™ series metronomes, and accessories. Discounts do not apply toward the purchase of iStroboSoft for Android or iOS or Node products. Offer subject to change at any time. Cannot be combined with another promotional offer. To take advantage of this one-time use offer enter your email address and the offer code will be delivered to that address. Please add petersontuners@petersontuners.com to your safe list to prevent your offer from going to spam. Your email address information is kept private.
Privacy Policy.
Need Help?
Select a maximum of 4 products to compare.