Dmitry Sukhinen of Defect Designer
"BodyBeat Sync gave us a new level of freedom in our metal insanity!"

Dmitry Sukhinen of Defect Designer
Overview
Products
Instruments
Videos
Related Profiles
Dmitry Sukhinen of Defect Designer
We play technical death metal or so the press describes it. Well, actually whatever we play, it's a kind of heavy metal and quite complicated. We have 2 guitars, bass, drums and vocals and there is no leading instrument. In almost every song you may take away right guitar, left guitar or listen to both, and you'll have three different songs. Same is applicable to bass - if you get rid of it, the music will change too. So there is no leading "rhythm" instrument - leaders change and the apprehension of music depends on a listener. That's why it's a real challenge to fit for a musician, the project is quite experimental. You have to be really accurate and neat if you play in Defect Designer.
In 2009 we released debut "Wax" CD worldwide and life became faster.
We'd been searching for a proper solution for us to fit us during our live gigs - a solution that'd keep us all synchronized. Our guitar player sent me the link to Peterson Tuners and I saw the BodyBeat Sync, it was the thing that I believed was not yet invented. Very, very convenient and carrying all functions we needed. Pulsation and synchronization. We play with the BodyBeat Sync when we practice alone and together, we use it on our gigs. BodyBeat Sync gave us a new level of freedom in our metal insanity - because rhythm matters.
We have one unit set to "master" wthat launches the tempo track and the other units are "syncs" that are wirelessly connected to the master and have same pulsation and same song structure with all tempo changes. The solution by Peterson tuners is perfect for us!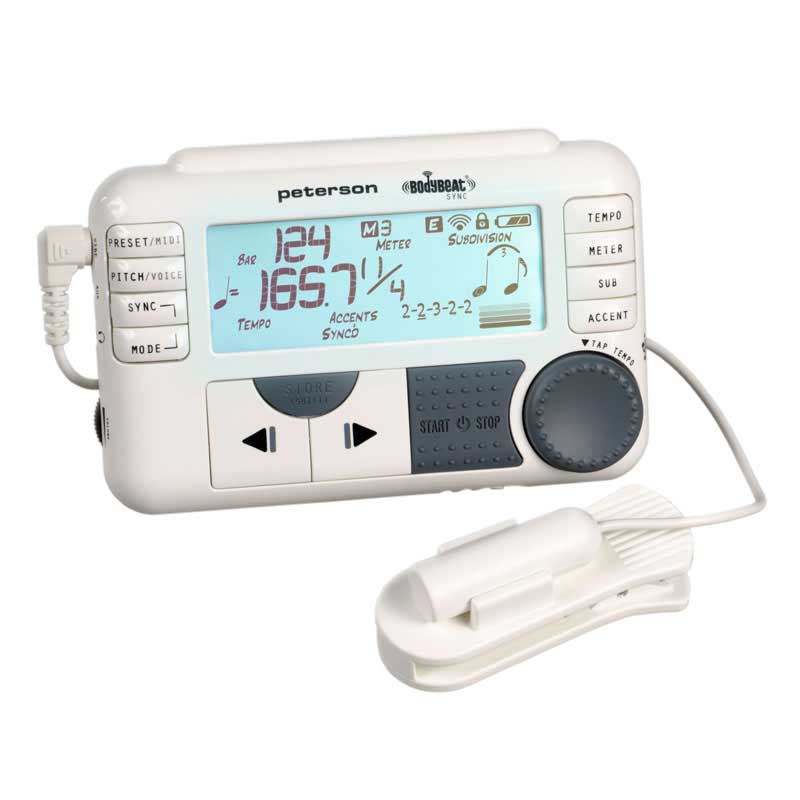 Body Beat Sync
$155.00
The Body Beat Sync® represents the ultimate in musical tempo reference devices. As a fully featured metronome, it is capable of transmitting the beat by visual, aural and tactile means. Wireless functionality allows two or more Body Beat Syncs to work in synchronicity with one another, allowing the networking of multiple units on stage, in the recording studio, band room or anywhere the precise synchronization of a performance and its performers is required. The Body Beat Sync can store up to 100 user presets consisting of tempo, meter, subdivision and accent pattern. All preset information is transmitted to each synchronized unit as well as the current bar count of the active preset. If the 100 user presets do not provide enough versatility, the "tempo map" from an entire musical score can be stored in the Body Beat Sync via the mini USB cable. A standard MIDI file can be used or a custom "tempo map" can be designed via the free application on the Body Beat Sync website. Additionally, the Body Beat Sync can be driven by a DAW using MIDI Clock via the mini USB cable. The mini USB connection is not only used to charge the Body Beat Sync, but provides a means for always keeping the unit's firmware current. You will never need another metronome!
MORE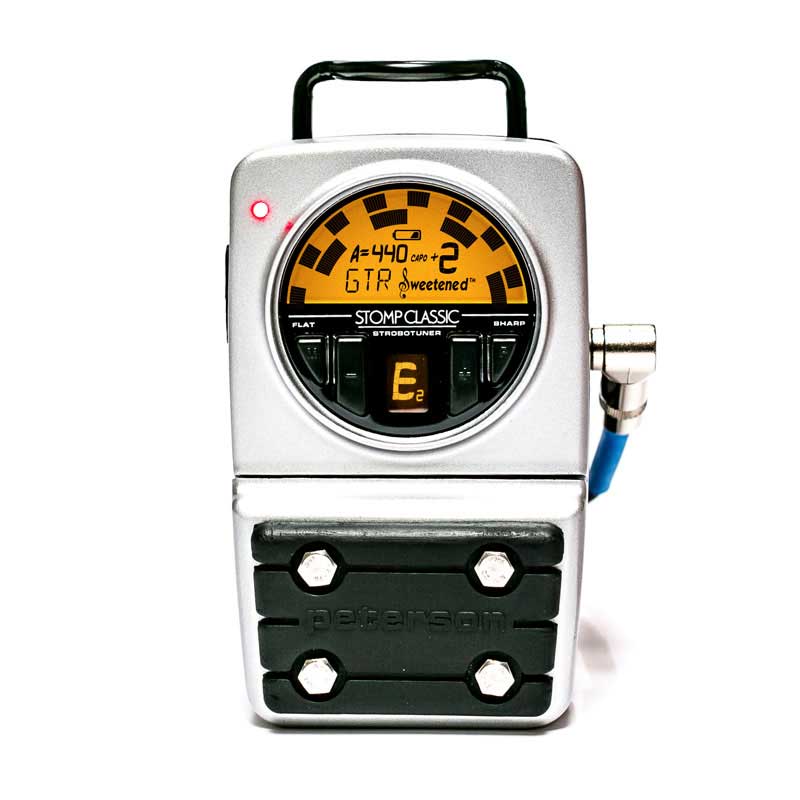 Defect Designer - Yellow Grimace (Lyrics Video)
Here are a few more Peterson users who work with similar instruments and products.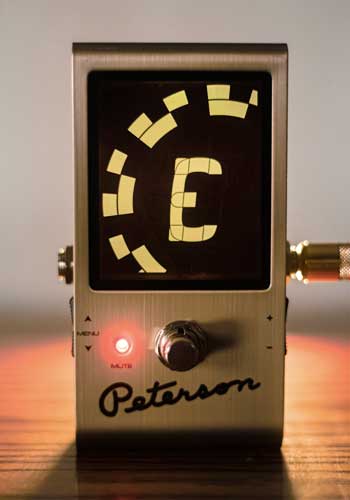 StroboStomp LE
75th Anniversary Limited Edition
Want to know more? Drop your email below and we'll send you more product info and an update on when they'll arrive.
Thanks for joining ouir mailing list!
Need Help?
Select a maximum of 4 products to compare.