Ron Jackson
Overview
Products
Instruments
Videos
Related Profiles
Ron Jackson is a New York jazz guitarist, composer, arranger, producer, recording artist, and instructor. Ron has performed and recorded in over 20 countries as a bandleader and ensemble performer, and is well established in the international and New York jazz scene. Ron's style of guitar playing and compositions is a blend of jazz, and other American styles such as soul, rhythm and blues, pop as well as Caribbean and Latin that is influenced by his roots of the Philippines. Ron is experienced in many musical idioms and brings it all together in his unique approach to playing jazz guitar.
Ron is considered one of the most versatile jazz guitarists in the New York music scene and is adept in styles such as African, Rock, R+B, Brazilian, Pop, Country, Calypso, Reggae, Soul and Funk, Classical, but his greatest passion is in jazz. Ron has 5 jazz guitar instrumental CDs as a leader, "A Guitar Thing" and "Thinking of You" on Muse Records, "Song For Luis" - a duo with Rufus Reid on Mastermix Records, "Concrete Jungle" is co-led with bassist Nicki Parrott on Airmen Records and "The Dream I Had" is on Roni Music.
Ron has 2 new CD's on his Roni Music Label. Burning Gums, titled,"Burning Gums"featuring, Norbert Marius-Bass(Hungary) Hiroyuki "Matsu" Matsuura-Drums and Percussion.(Japan). "Jazz guitar trio, "Burning Gums", showcases high caliber musicianship expertly navigating between various styles of music, from samba to swing. Jazz guitar trio, "Burning Gums", showcases high caliber musicianship expertly navigating between various styles of music, from samba to swing."
and "Flubby Dubby" Produced by late Guitar great and mentor Melvin Sparks, The Acid-Jazz Pioneer! The Originator of Soul Jazz, Old School Acid Jazz & BarbecueFunk(FUNKJAZZ). Ron's new CD with his Hammond organ group features Kyle Koehler-Hammond Organ Otis Brown III-Drums With special
guests Don Braden-Tenor Saxophone Bruce Williams-Alto Saxophone
Flubby Dubby is recorded live and features Ron's soul-jazz originals and his arrangements of popular tunes. It is reminiscent of the funky JB horns like saxophonist Maceo Parker and groups like Soul Live.
Ron has new CD coming out soon on his Roni Music Label of all acoustic guitar,"Akoustik Adventures".
Ron has recorded and performed with jazz, blues and World music, greats such as, Taj Majal, Little Anthony and The Imperials, James Spaulding, The Boys Choir of Harlem, The Metro Mass Choir, Mor Thaims Drums of Fire, Irene Reid, Hal Singer, TK Blue, Sarah Dash, Gene Anthony Ray, Cecil Brooks III, TAO, Melvin Rhyne, Jimmy McGriff, 5 Guitars Play Mingus, Cissy Houston, Kevin Powell,Ralph Peterson, Russell Malone, Larry Coryell, Jack Wilkins, Don Braden, Craig Handy, David Krakauer's Klezmer Madness,Renee Manning,Earl Mcintyre, Clark Gayton, Benny Powell,Babatunde Olatunji, The Metro Mass Choir, Benny Golson, Randy Weston, Ron Carter,Valery Ponomarev, Oliver Lake, Leo Wright, Jaki Byard, Mulgrew Miller, Winard Harper, Akua Dixon, Kenny Drew Jr., Olatunji, Gwen Guthrie, Dee Dee Bridgewater,Raul Midon Jimmy Cobb, Rufus Reid, Larry Coryell, Jeff "Tain"Watts, Bernard Purdie ,Dewey Redman, Howard Johnson, Benny Powell,Dr. Lonnie Smith, Gary Bartz, John Hicks, Ron Blake, Akira Tana, Pucho and the Latin Soul Brothers and Candido to name a few.
Ron studied Jazz Composition and Arranging at Berklee College of Music, at Barry Harris's workshops and has studied privately with such New York jazz guitar greats as Pat Martino,Bruce Johnson, Bucky Pizzerelli, Ted Dunbar, Rodney Jones, James "Blood' Ulmer, and Melvin Sparks.
Ron is an experienced jazz educator and guitar instructor. He is currently a faculty member at the of The New Jersey Performing Arts Center, Wells Fargo Jazz For Teens Program and The Brooklyn Conservatory Professional Division.
He has been on the faculty of Music Outreach, St. Albans Congregational Church Music Program, Jazz at Lincoln Center-Jazz in the Schools and The New York Pops Create A Symphony Program.
He has taught and lectured at And the Prins Claus Conservatoire, "New Comes to Groningen" jazz program in Groningen in The Netherlands Duke University, The National Summer Guitar Workshop Jazz Summit, The New School, New York University, at Jazzmobile, as well as in clinics in France, Escuela Creativa Musica, Madrid Spain, The United Kingdom, Australia and Portugal.
Ron is also available as a private instructor, for jazz and pop composition, jazz and many other styles of guitar. Ron can accept students in his studio in Brooklyn,New York, at your home or for online lessons.
Ron is also very active on the Broadway and studio scene in New York, having performed in the pit orchestras of Broadway and Off-Broadway shows as "Bring in Da Noise, Bring in Da Funk", "The Life," "Rent,"Will Rodgers Follies" "Saturday Night Fever","Jacques Brel is Alive and Well and Living in Paris", "Kat and the Kings", "Fosse, Harlem Song", "Imaginary Friends", and "Avenue Q" to name a few.
Ron has also written, filmed and recorded music for pop artists such as, Turkish vocalist Sinem Sinaye, vocalist Gisele Jackson, rock group Umbrella and Japanese vocalist Seako Haguchi and jazz artists Rufus Reid and Hal Singer. His has also contributed his talents to the recordings of scores of such films as "Fly By Night" and "Vulgar."
Ron's has appeared frequently in New York City and has performed at such notable clubs and institutions as The Blue Note, Fat Tuesday, Iridium, Birdland, Dizzy's, 55Bar,The Jazz Gallery,Fat Cat and B.B.Kings, Lincoln Center, Flushing Town Hall,The Apollo Theater, Guggenheim Museum, The Museum Of Modern Art,Symphony Space,The Brooklyn Museum,Harlem Stage,Aaron Davis Hall, The Museum Of Natural History and Jazz at Lincoln Center.
Ron's New York style of Jazz Guitar has had him appear all over the USA at the New Orleans Heritage and Jazz Festival, The Bell Atlantic Jazz Festival, Atlanta Arts Festival; City Stages, Birmingham, AL, The North Carolina Jazz Festival; The Newark Jazz Festival, NJ; Kingston Jazz Festival, The Rochester International Jazz Festival,The International Art Of Jazz Festival, Long Island, The National Black Arts Festival: Atlanta.
Also his guitar playing brought him overseas the The North Sea Jazz Festival in Holland, the Pori Jazz Festival in Finland, the Hamilton, Kiama and Montsalvat festivals in Australia, the Berlin Jazz Festival, and the Grimsby and Edinburgh Festivals in the UK, Old Town Jazz Festival Warsaw, Poland, Istanbul Jazz Festival, Turkey, Jazz Entre Amigos TV Show and San Juan Evanglista Festival in Spain, The Cully and Fribourg Jazz festivals Switzerland. He has also toured and performed in St.Thomas USVA, Belgium,Spain, Italy, France, Portugal, Austria, Australia, Canada, Lebanon, Monaco, Morocco, Tunisia, Algeria and Japan.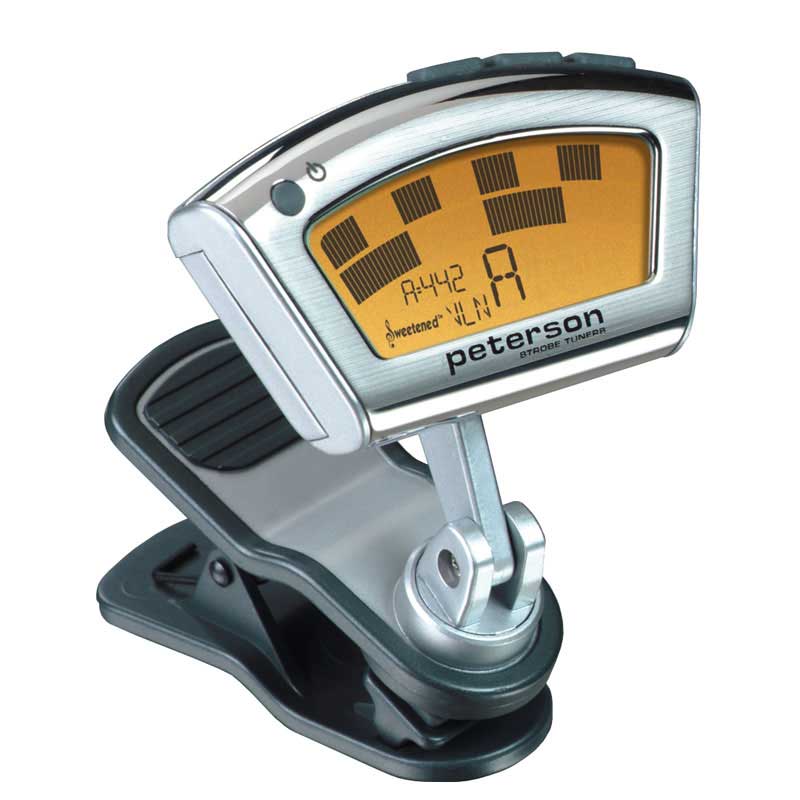 Prince Stylistics "Betcha By Golly, Wow," Ron Jackson Solo Pick Fingerstyle Acoustic Guitar Cover
"Misty," Erroll Garner, Ron Jackson Solo Pick Fingerstyle Electric Jazz Guitar Swing Version Cover
John Lennon " Imagine," Ron Jackson Solo Pick Fingerstyle Acoustic Steel String Guitar Cover
"The Look Of You",Ron Jackson Solo 7 String Eastman Guitar Original Composition
Here are a few more Peterson users who work with similar instruments and products.
Need Help?
Select a maximum of 4 products to compare.