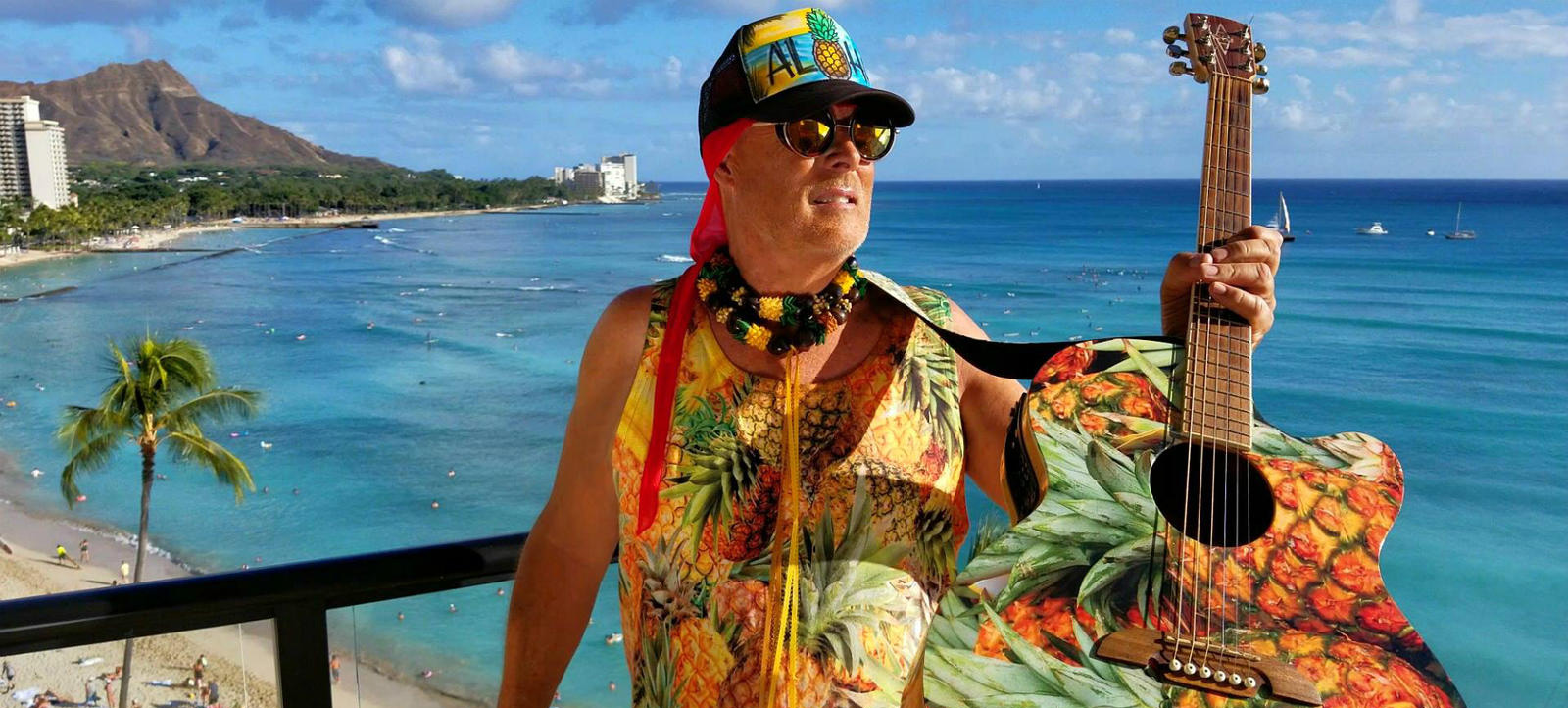 Ricky Hana
Easy Listening
"I'm not an artist . . . . . . I'm a lifestyle"

Ricky Hana
Overview
Products
Instruments
Videos
Related Profiles
Ricky Hana is an award-winning singer songwriter from Waikiki Beach, Hawaii. He grew up in the beach town of Avalon on Santa Catalina Island, then moved to Santa Barbara, CA to hone his skills on guitar and designing world-class surfboards. After spending many years in pro music (Warner Bros. Records, Beach Boys management, and Big Stage Concerts) he moved to Hawaii to raise his family and reconnect with his island style trop rock lifestyle.
"I'm not an artist . . . . . . I'm a lifestyle" - Ricky Hana
He recently jumped back into pro music after a 15-year hiatus to raise his ohana. He quickly won two Hawaii Music Awards, got the lead song in a major movie, performed 8x's on CBS/NBC Honolulu, became a Supported Artist with KoAloha Ukulele Honolulu, and has steadily grown his fan-base that has seen his latest record "Pineapple" spending much of the last three years at:
** Two Hawaii Music Awards ** Performances CBS/NBC Honolulu Hawaii (8x's) ** Supported Artist KoAloha Ukulele Honolulu Hawaii ** Shared the big stage with The Beach Boys, The Pretenders, Hall & Oates, Tom Petty and the Heartbreakers, Van Halen, Judas Priest, Rick Springfield ** On SHOWTIME for an entire summer ** Lead song in Lifetime movie "Deadly Honeymoon" filmed in Hawaii ** Designed over 200 World Class Surfboards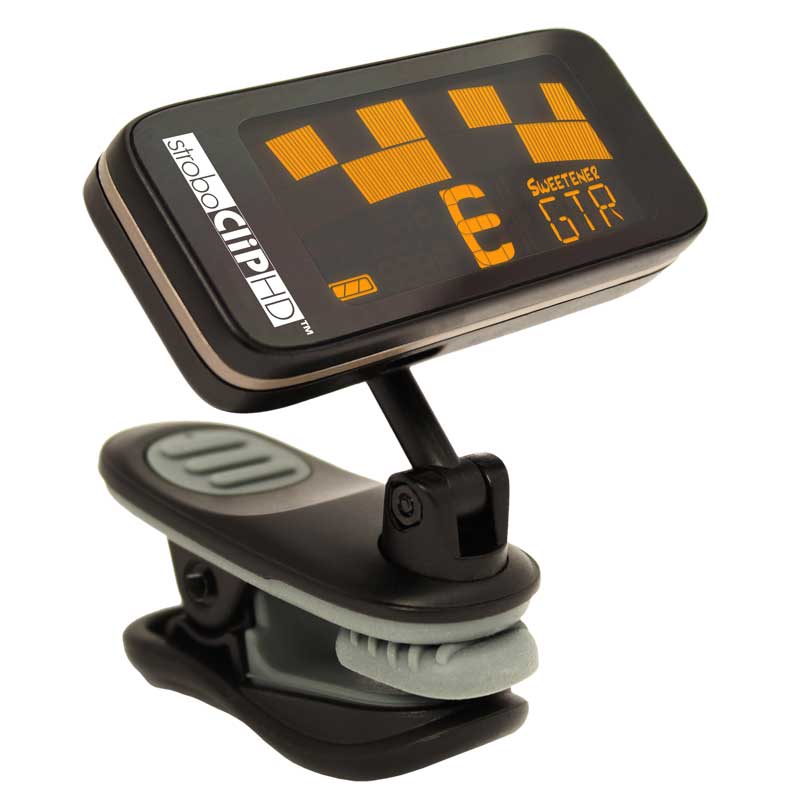 StroboClip HD
$69.99
The Peterson StroboClip HD™ (SC-HD) has the same tenth-of-a-cent accuracy as all Peterson Strobe Tuners. This versatile tuner comes complete with a bright high-definition screen, over 50 Sweetened™ tunings, alternate temperaments for a vast array of string and wind instruments, and soft rubber-lined jaws to protect your instrument's finish while offering a firm grip for maximum signal tracking.
MORE
Ricky Hana "Sunrise Haleakala" CBS Honolulu Hawaii
Waikiki Beach with Pineappleman Ricky Hana
Here are a few more Peterson users who work with similar instruments and products.
Need Help?
Select a maximum of 4 products to compare.