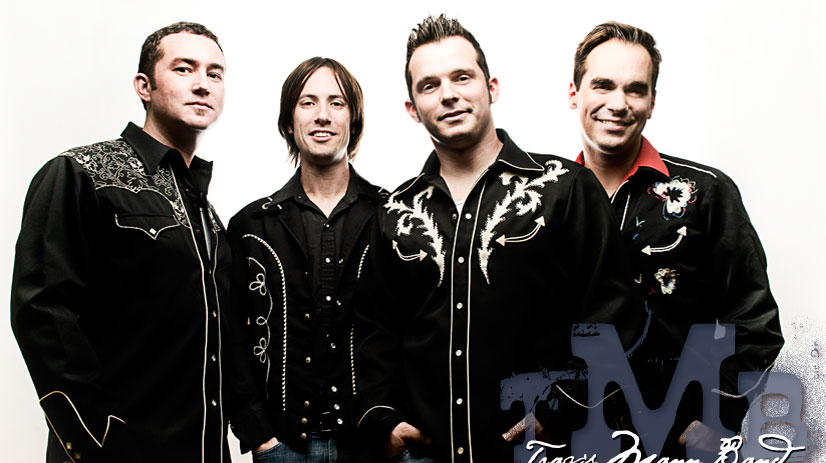 The Travis Mann Band

The Travis Mann Band
Overview
Products
Instruments
Videos
Related Profiles
Born in Lafayette, LA, Mann found an early interest in music, having first picked up a guitar at age 13. At 15, Mann discovered Hank Williams. The result was an early obsession to acquire every Hank Sr. recording he could and most importantly, to become a songwriter himself. Mann performed his first gig at The Portal in Somerset, Colorado at age 19 and continued to play gigs around the western slope of Colorado while attending college at Western State and Mesa State and being employed as an underground coal miner.
In 2003, Mann was urged to move to Nashville and went on the road with John Cowan as road manager and opening act. After spending a year touring with the John Cowan Band, Mann formed his own band and quickly began creating a craze on Nashville's historic "Lower Broadway" at a variety of well known honky tonks including Roberts Western World. From it's opening in June 2006, Travis Mann Band has held the distinction of being the house band regulars, thrilling audiences with their high-energy and playing to a packed house every Friday and Saturday night at Full Moon Saloon. Along the way, Mann has had the good fortune to perform with many notable talents and top-notch musicians including Dave Roe, Dave Racine, Porter McClister, Guthrie Trapp, Zach Shedd and Kenny Vaughan.
In Novemeber 2009 Mann announced his new band line up including Memphis hot shot Joe Fick on upright bass (formerly of The Dempseys) and up and coming talent Matt Lee on lead guitar. This exciting new lineup will be hitting the road and Lower Broadway in January 2010.
Travis Mann Band's first studio effort, "Poverty Sucks" was recorded and pressed indepedently in 2004. TMB's newest recording, "It's Just My Turn" is currently in post production and is slated for an early 2010 release. This collection includes new originals and two older cover favorites, "Sick, Sober & Sorry" and "Weary Blues From Waitin'. "
Travis Mann Band Live @ Full Moon Saloon
Peterson Tuners: Travis Mann at Robert's Western World 2010
Here are a few more Peterson users who work with similar instruments and products.
Need Help?
Select a maximum of 4 products to compare.