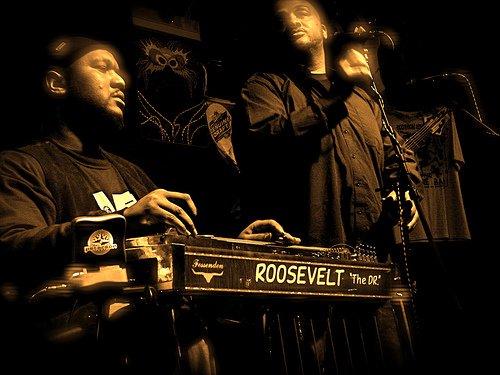 Roosevelt Collier (The Lee Boys)
"The StroboFlip is my steel guitar's best friend... won't find anything that comes close."

Roosevelt Collier (The Lee Boys)
Overview
Products
Instruments
Related Profiles
Roosevelt Collier (The Lee Boys)
The Lee Boys' sacred steel style is rooted in gospel, but is infused with rhythm and blues, jazz, rock, funk, hip-hop, country, and world music genres in a powerfully jamming mix. When The Lee Boys bring their joyous spiritual sound to the stage, audiences instantly recognize that this is not "sitting and listening" music - dancing, shouting out, and having fun are considered essential parts of their tradition. These guys will funkify your soul and help you see the musical light.
Roosevelt Collier and the Lee Boys can be seen and heard all over the country. Just when you think that you have them pinned, they pop up on another stage with another artist. The past year alone has taken them onstage with the likes of: Warren Haynes, Oteil Urbridge, the Derek Trucks Band, the North Mississippi Allstars, Susan Tedeschi, and the Traveling McCoury's.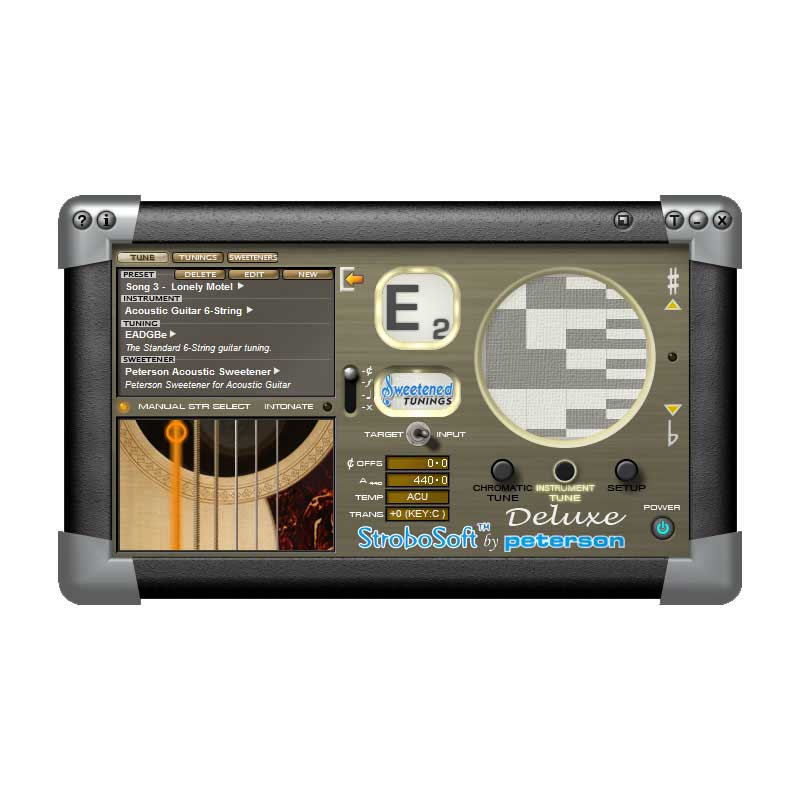 StroboSoft 2.0
$49.99 - $99.99
The Peterson StroboSoft2 Tuning Suite gives you the power to route your audio through your DAW on an insert point or to strap it across your buss and tune with unrivaled accuracy. Getting your instrument into your computer is as simple as plugging in up to two sound cards at once (stereo input), and selecting a sampling rate up to 96kHz. If the output level of your instrument still isn't high enough, we have you covered. You can boost signals up to 24dB and achieve an ideal tuning lock. Sharp and flat tuning indicators make "at a glance" tuning a breeze. Gone are the days of needing to use an external compressor to tap-tune backboards, braces, and tone bars. Our "Average" function does away with any measured outliers. The "Standard" downloadable version of this software offers basic chromatic tuning, Cent/Hertz/MIDI note number output, noise filtering, and selectable concert A reference. Our "Deluxe" version offers 38 Sweetened Tunings, themed skins to personalize the tuner to fit the best look for your style, the ability to import/export Sweeteners and temperament to share with friends, and oscilloscope/spectrum analyzer utilities!
MORE
10 String Pedal Steel Guitar
Here are a few more Peterson users who work with similar instruments and products.
Need Help?
Select a maximum of 4 products to compare.