Nu-Blu
Bluegrass
"With their ease-of-use and pinpoint accuracy, Peterson tuners are the perfect choice for all studio and live applications."

Nu-Blu
Overview
Products
Instruments
Videos
Related Profiles
Hailing from Siler City, NC, the textbook definition of a picturesque small southern town, Nu-Blu's heart and soul is husband-and-wife duo Daniel and Carolyn Routh. Carolyn's caramel-coated soprano is one of the band's defining traits, at times a tender lullaby, at times a freight train headed straight for you, but always unwinding a surprising tale. Daniel is the group's backbone, a multi-instrumentalist and vocalist who also handles band management. TJ Honaker on vocals and banjo, and Clint White on fiddle/mandolin round out the quartet's warm, layered, American roots sound. Together they deliver upbeat, blazing-fingers pick work just as well as gentle, heartwarming ballads, and they do it all with a natural togetherness that can't be faked, forged over hundreds of shows on the road.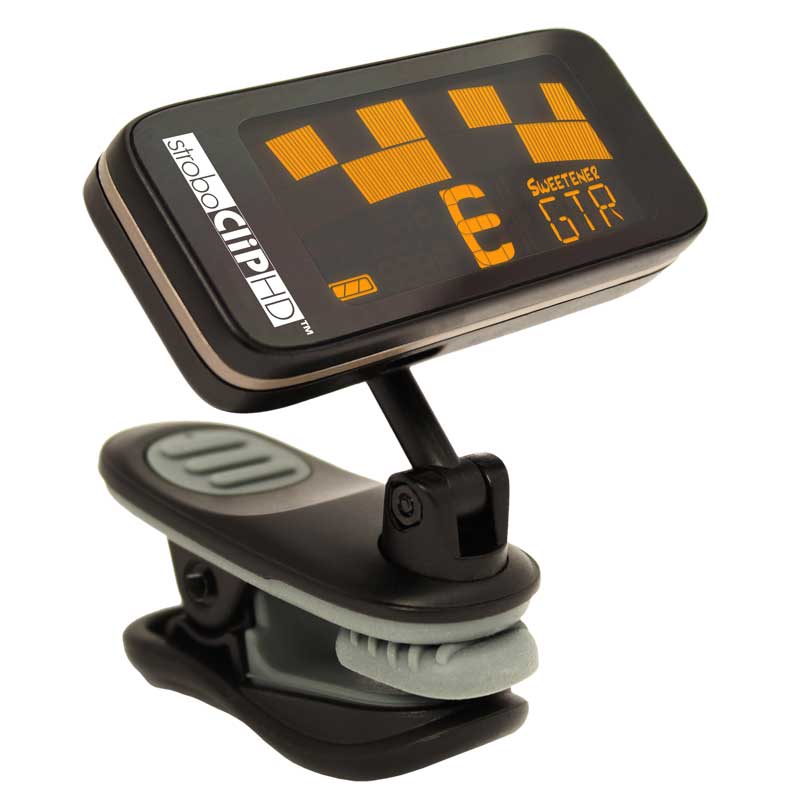 StroboClip HD - New Price!
$69.99
$59.99
The Peterson StroboClip HD™ (SC-HD) has the same tenth-of-a-cent accuracy as all Peterson Strobe Tuners. This versatile tuner comes complete with a bright high-definition screen, over 50 Sweetened™ tunings, alternate temperaments for a vast array of string and wind instruments, and soft rubber-lined jaws to protect your instrument's finish while offering a firm grip for maximum signal tracking.
MORE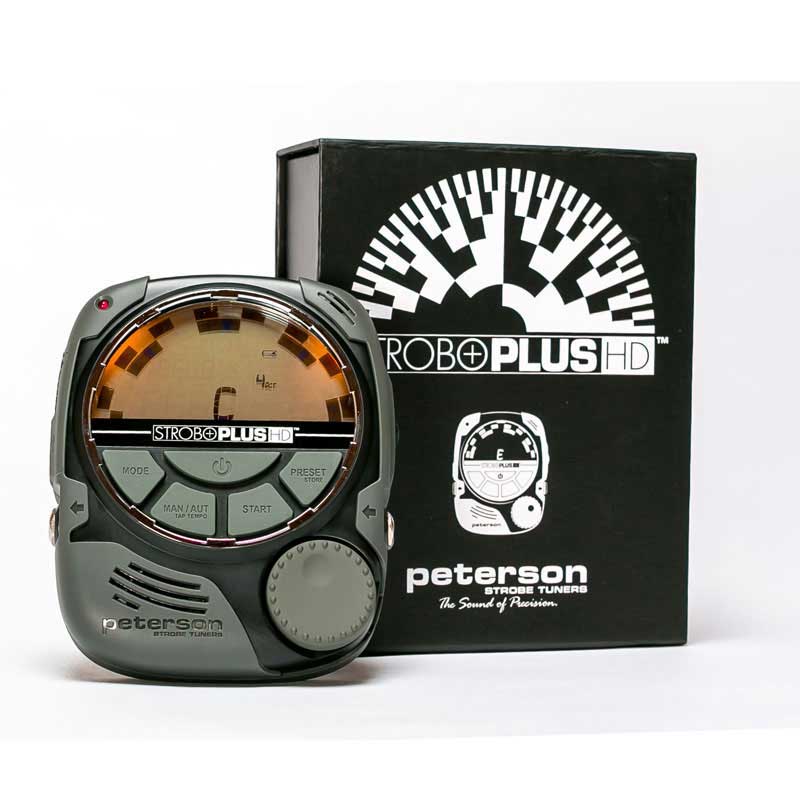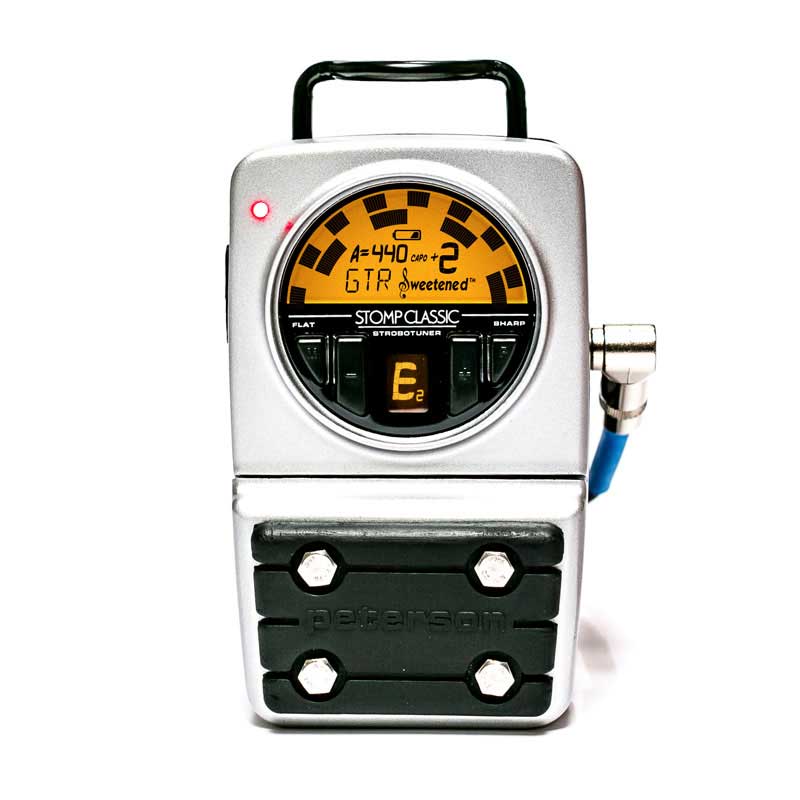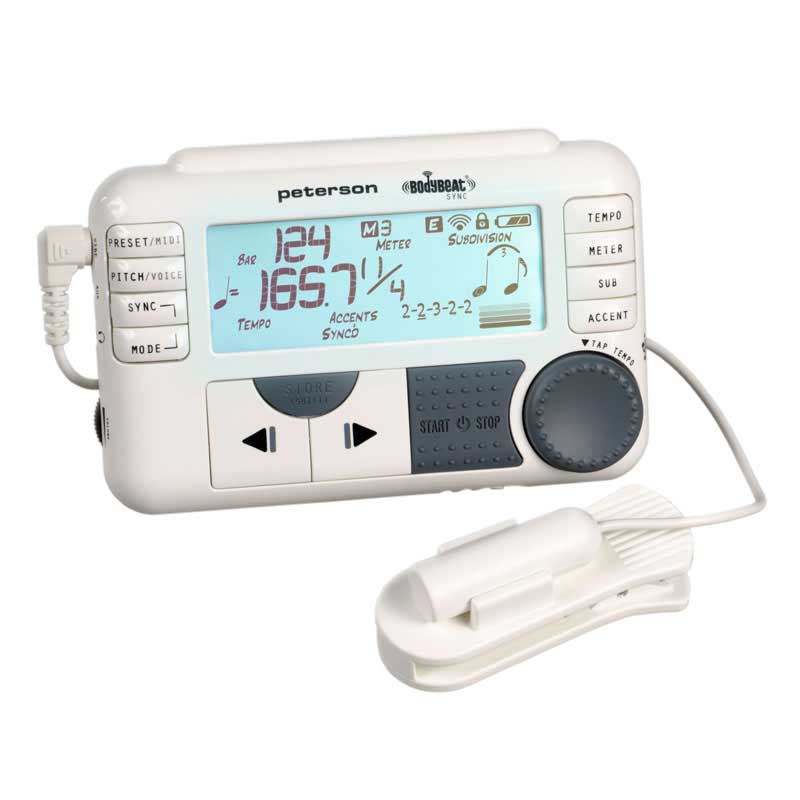 Body Beat Sync
$155.00
The Body Beat Sync® represents the ultimate in musical tempo reference devices. As a fully featured metronome, it is capable of transmitting the beat by visual, aural and tactile means. Wireless functionality allows two or more Body Beat Syncs to work in synchronicity with one another, allowing the networking of multiple units on stage, in the recording studio, band room or anywhere the precise synchronization of a performance and its performers is required. The Body Beat Sync can store up to 100 user presets consisting of tempo, meter, subdivision and accent pattern. All preset information is transmitted to each synchronized unit as well as the current bar count of the active preset. If the 100 user presets do not provide enough versatility, the "tempo map" from an entire musical score can be stored in the Body Beat Sync via the mini USB cable. A standard MIDI file can be used or a custom "tempo map" can be designed via the free application on the Body Beat Sync website. Additionally, the Body Beat Sync can be driven by a DAW using MIDI Clock via the mini USB cable. The mini USB connection is not only used to charge the Body Beat Sync, but provides a means for always keeping the unit's firmware current. You will never need another metronome!
MORE
iStroboSoft (iOS)
$9.99
iStroboSoft™ offers the unmatched accuracy of a mechanical strobe tuner for the highest degree of precision available in a software tuning application. Plug in your electrics or use the built-in mic for acoustic instruments to quickly and easily tune with 1/10th cent accuracy.
MORE
Sam Moore and Nu-Blu's new music video: "Jesus & Jones"
Other Woman's Blues-Nu-Blu
Peterson Stroboclip Tuning Tips For Banjo
Here are a few more Peterson users who work with similar instruments and products.
Need Help?
Select a maximum of 4 products to compare.