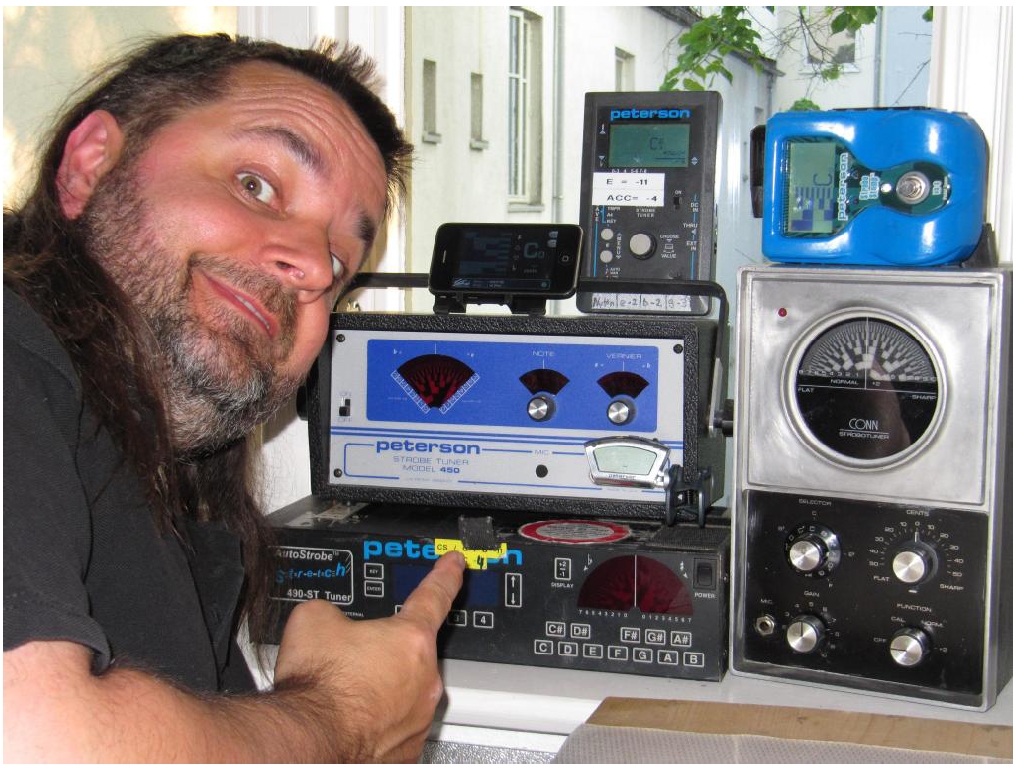 Ralf Ahrendt
Ralf und seine Freunde

Ralf Ahrendt
Overview
Products
The quintessential all rounder, Ralf Ahrendt has worked on stage for over 25 years, from the Grosse Freiheit & Kaiserkeller in Hamburg to Madison Square Garden in NYC and all points in between. An experienced gentleman of many talents, his skills extend to production management, backline, lighting and pyro, his clients are pretty much the cream of national and international bands out of Germany, touring globally for the last few decades. Currently Ralf is touring with firebrands Rammstein on their world tour.
Ralf is a perfectionist in what he does and only uses the best tools possible. When it comes to tuners, only a strobe tuner is good enough, which is why over the years, he has amassed quite a collection!
Ralf uses a Conn Strobotuner, a Peterson model 450, two Peterson AutoStrobe 490s, two Peterson VS-1s, two Peterson StroboStomps, a Peterson StroboClip and of course he has the Peterson iStroboSoft app on his iPhone.
iStroboSoft (iOS)
$9.99
iStroboSoft™ offers the unmatched accuracy of a mechanical strobe tuner for the highest degree of precision available in a software tuning application. Plug in your electrics or use the built-in mic for acoustic instruments to quickly and easily tune with 1/10th cent accuracy.
MORE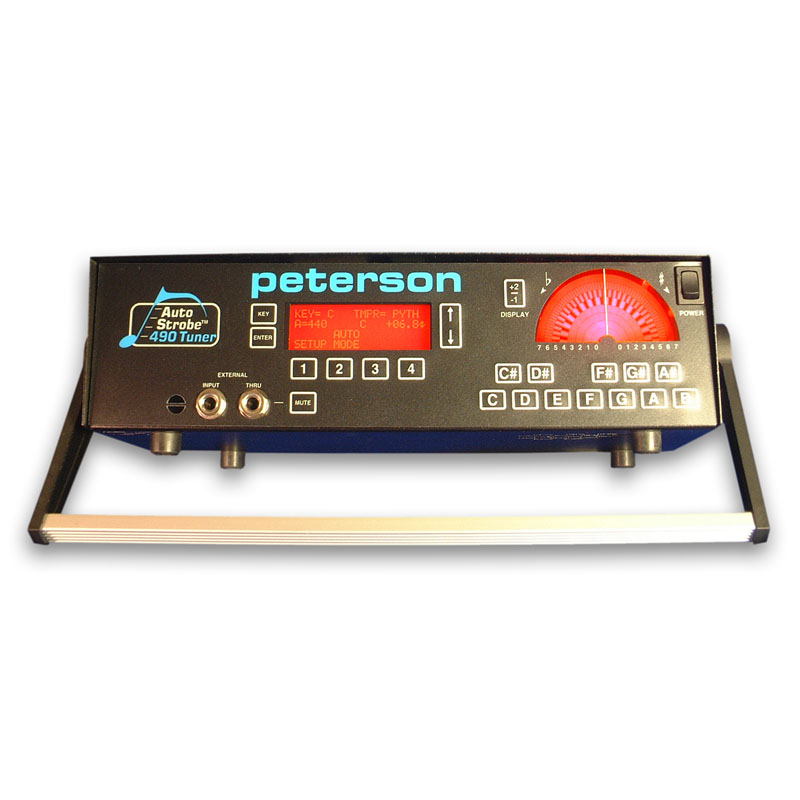 AutoStrobe 490
$950.00
The Peterson AutoStrobe 490 is agreed by music students, technicians, and professionals to be the standard by which all tuners are measured. Only Peterson could bring you the kind of real- time intonation critical enough for ear training use. Enjoy hands-free note selection for fast, accurate tuning of instruments. Other companies may boast of their strobe tuner capabilities, but buyer beware! The AutoStrobe 490 is a truly stroboscopic mechanical tuner capable of fundamental and overtone display. Key features include mutable throughputs for in-line (yet silent) tuning during performances, automatic image clarity and contrast control which internally compensate for optimal viewing over a wide range of source pitch and volume, improved clarity for upper and lower register notes (our +2/-1 display feature shifts the strobe patterns into more visible middle ranges so that bass note patterns can be displayed two octaves higher and treble note patterns can be displayed one octave lower in strobe display), and easy transposition (strobe patterns appear at the correct note for Bb, F, and Eb instruments).
MORE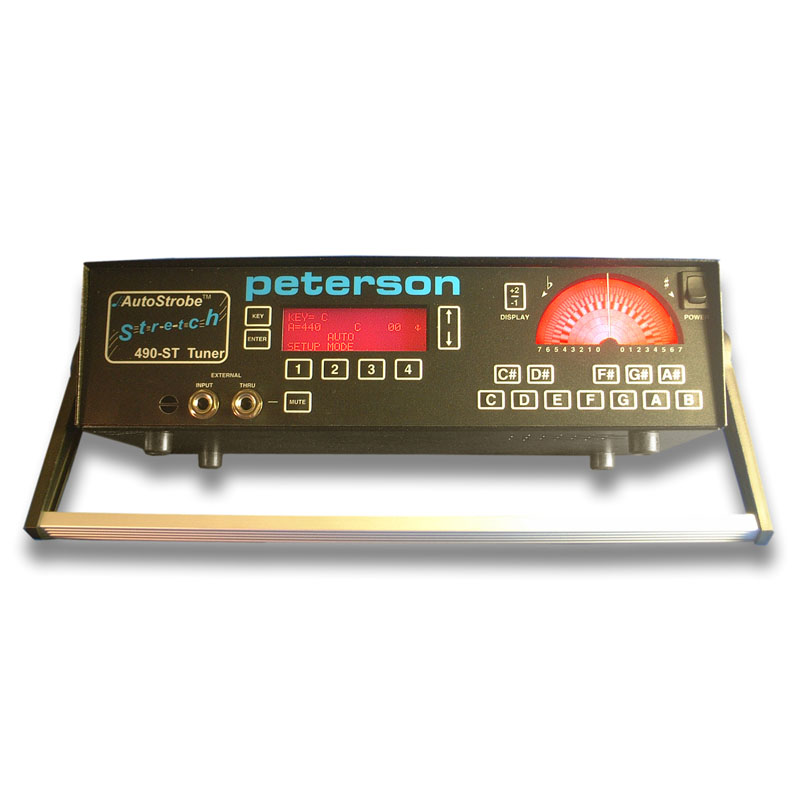 AutoStrobe 490-ST
$1,140.00
Capable of handling "stretched" interval tuning, this is the instrument technician's most valuable tool. The Peterson AutoStrobe 490ST offers a vast array of selectable "stretched" tuning options, including pianos of all types. Enjoy the instantaneous response times that only a Peterson can deliver and the relative tuning display of any audio source to 0.1 of a cent (1/1000 of a semitone) accuracy! With the Model 490-ST, students, technicians, and musicians of all levels can utilize automatic (hands-free) note selection for absolutely the most accurate tuning of any instrument. Key features including real-time display of intonation to improve performance and listening skills while playing as well as mutable throughputs for in-line (yet silent) tuning during performances round out the package!
MORE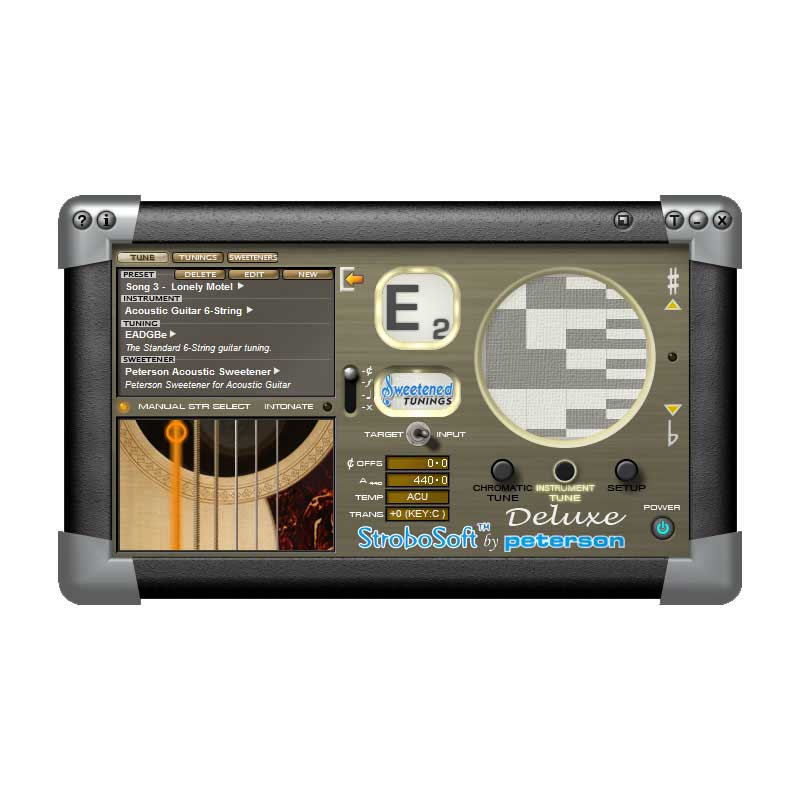 StroboSoft 2.0
$49.99 - $99.99
The Peterson StroboSoft2 Tuning Suite gives you the power to route your audio through your DAW on an insert point or to strap it across your buss and tune with unrivaled accuracy. Getting your instrument into your computer is as simple as plugging in up to two sound cards at once (stereo input), and selecting a sampling rate up to 96kHz. If the output level of your instrument still isn't high enough, we have you covered. You can boost signals up to 24dB and achieve an ideal tuning lock. Sharp and flat tuning indicators make "at a glance" tuning a breeze. Gone are the days of needing to use an external compressor to tap-tune backboards, braces, and tone bars. Our "Average" function does away with any measured outliers. The "Standard" downloadable version of this software offers basic chromatic tuning, Cent/Hertz/MIDI note number output, noise filtering, and selectable concert A reference. Our "Deluxe" version offers 38 Sweetened Tunings, themed skins to personalize the tuner to fit the best look for your style, the ability to import/export Sweeteners and temperament to share with friends, and oscilloscope/spectrum analyzer utilities!
MORE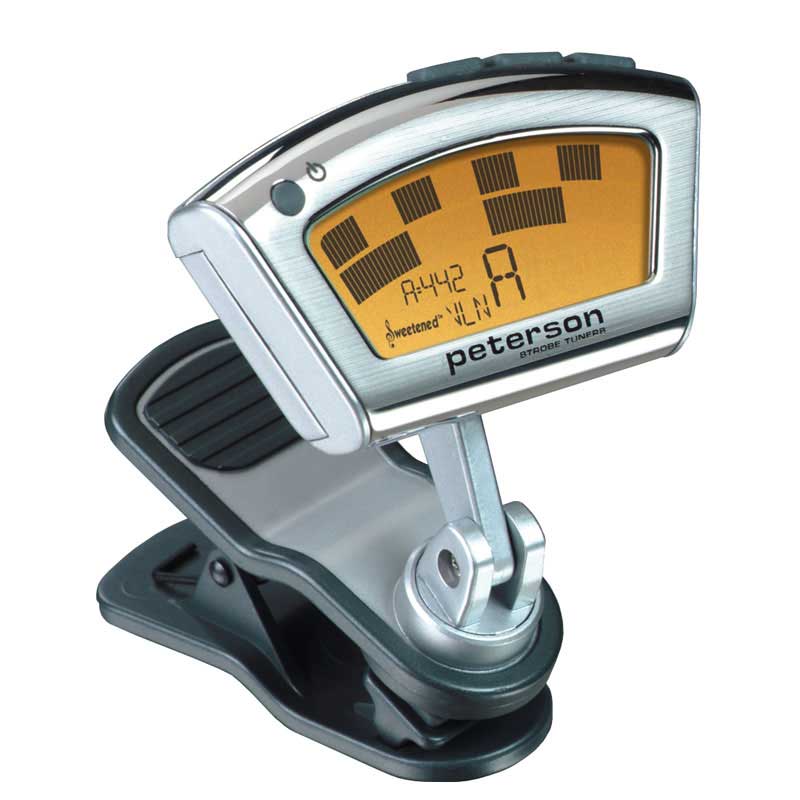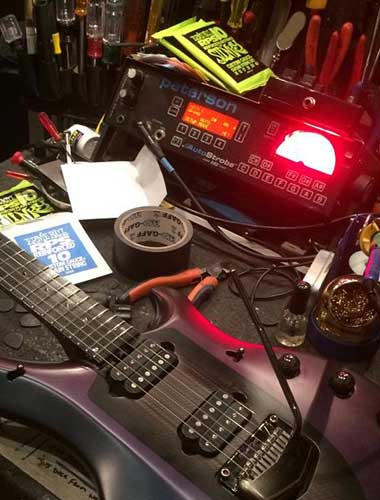 Enjoy 10% off
Let's stay connected
Simply sign up for our email list and we'll send you a unique coupon code, plus other exclusive savings!*
Thanks for joining ouir mailing list!
Keep an eye on your inbox. Your exclusive offer will be arriving soon.
* Must enter email address to receive unique promo code. Upon confirmation of eligibility, subscribers will receive a one-time use promo code for 10% off their purchase at PetersonTuners.com, including mechanical tuners, Virtual Series™ strobe tuners, StroboSoft™ desktop software, BodyBeat™ series metronomes, and accessories. Discounts do not apply toward the purchase of iStroboSoft for Android or iOS or Node products. Offer subject to change at any time. Cannot be combined with another promotional offer. To take advantage of this one-time use offer enter your email address and the offer code will be delivered to that address. Please add petersontuners@petersontuners.com to your safe list to prevent your offer from going to spam. Your email address information is kept private.
Privacy Policy.
Need Help?
Select a maximum of 4 products to compare.