Paul Ackling
Where I come from we would call you an artist.

Paul Ackling
Overview
Products
Instruments
Related Profiles
In the early 1980's, I started working with a small band in Long Beach California (The Ten Inch Men) as a guitar tech/ Roadie they later got a record deal and I was asked by the label to work with some of their other acts, one being Emerson Lake and Palmer - my first experience with seasoned Artist/musicians. After that I was asked to tour with X, a critically acclaimed punk band from Los Angeles. I would say this was a big turning point for me in music appreciation. High Energy Art. It was there that I met Tony Gilkyson, guitarist for X and likely my all time favorite guitar player and the person that introduced me to the vintage guitars and amp world. He later asked me to join him on tour with Sam Phillips as their Guitar Tech, the band also included Jerry Sheff on bass and T Bone Burnett on guitar. A year or so had past and I got a call from T Bone asking if I could come down to the studio for a few days and set up some guitars. I was there for 2 years working on records back to back and sometimes 2 or 3 at the same time. That was 1994, 14 years later, I'm still fortunate to be involved in most T Bone Burnett Projects. If I were to give credit to any one person that has influenced me the most, It would be T Bone Burnett. He introduced me to a wide variety of sound and technique, tone blending expanded my knowledge and appreciation for all instruments and music, he also taught me how to hear. I am currently on tour with Robert Plant Alison Krauss and T Bone Burnett. I have been fortunate to have had many special and magical experiences in my career but my top two would be sitting in a small cabin in Copenhagen Demark with Johnny and June Carter Cash - just chatting about life, music, the heat and which dress June should wear. Equally, The day I explained to my father what exactly I do for a living and he pondered for a moment and then said "Where I come from we would call you an artist".
List of artists I have had the pleasure to work with: Akiko Yano, T Bone Burnett, Sam Phillips, Stephen Bruton, Tony Gilkyson, X, Dave Alvin, The Blasters, BB King, Christopher Cross, Greg Leisz, Brandi Carlile, Jimmy Dale Gilmore, Bob Dylan, Robert Plant, Alison Krauss, Marc Ribot, Jim Keltner, Jay Bellerose, Keefus Ciancia, Jade Vincent, Sting, Mathew Sweet, Michael Penn, Patrick Warren, Brian Wilson, ELP, Buddy Miller, GE Smith, Jakob Dylan, John Fogerty, Bob Glaub, Johnny Lee Schell, Lenny Kravitz, The Ell's, Norman Blake, Mavis Staples, Dr John, Nathan East, Nicky Hopkins, Jonathan Moffett, Mike Elizondo, Elvis Costello, Autolux, John Mellencamp, Robert Randolf, Michael Piersante, Rob Machado, Kelly Slater, Peter King, Kenny Aronoff, Natalie Merchant, John Brion, Taj Mahal Darrell Leonard, Ann Savoy, Macy Grey, Peter Case, Tonio K, David Mansfield, Cassandra Wilson, Dr Ralph Stanley. Films: Cold Mountain, Devine Secrets of the Ya-Ya Sisterhood, Don't come Knocking, The Lady Killers, Walk The Line, Across The Universe, The Blues: Soul Of A Man.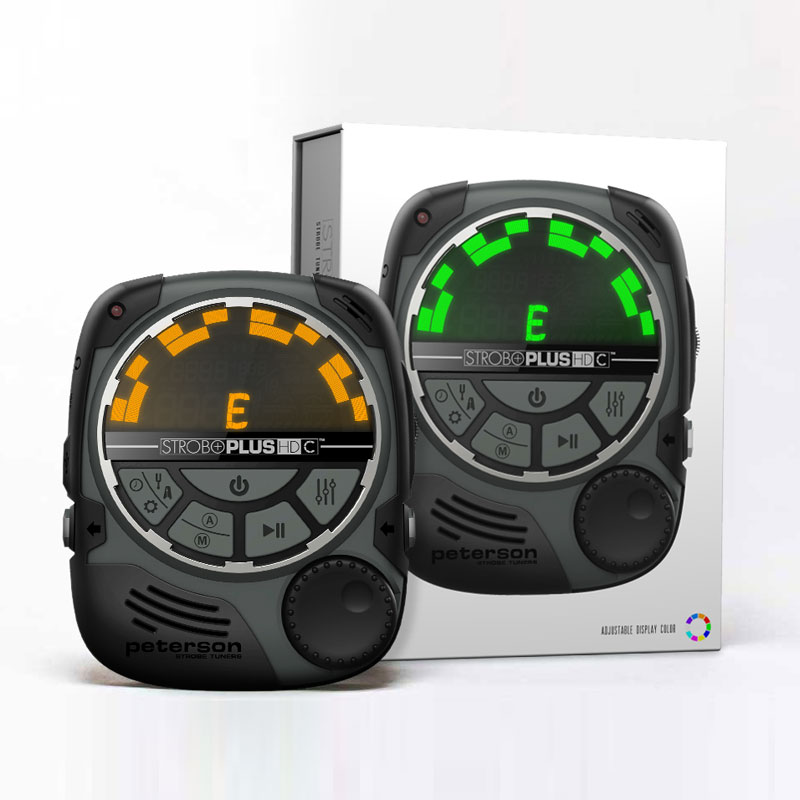 StroboPLUS HDC
$179.99
The Peterson StroboPlus HD (SP-1) is THE premier desktop digital tuner on the market! Equally as comfortable on a tech's workbench as it is in a player's guitar case, this tuner, with all of its features, is no exception to Peterson's reputation for being THE most accurate in the industry — don't let its demure palm size fool you! Players of both acoustic and electric instruments can rest assured— a built-in electret condenser microphone and ¼" input jack provide excellent connectivity. Gone are the days of having to carry extra batteries and tripping over power cables during a performance! This tuner is rechargeable via computer bus or outlet power, and its large, circular screen is easily viewed in both the darkest and brightest environmental conditions. Features such as Auto Off, easy menu navigation, tripod mounting capability, over 90 of our Sweetened Tunings, tone generation ability via built in speaker, and a headphone output jack round out the package. Finally, future-proof updating and parameter editing is made possible by the tuner's unobtrusive side-mounted USB jack. And for those feeling exceptionally adventurous, this tuner can be upgraded to also feature our super flexible Body Beat metronome option, along with both audible AND tactile mode operation. Hear the beat or feel it…the power is in your hands. This tuner is fit for the most discerning of players and technicians for sure!
MORE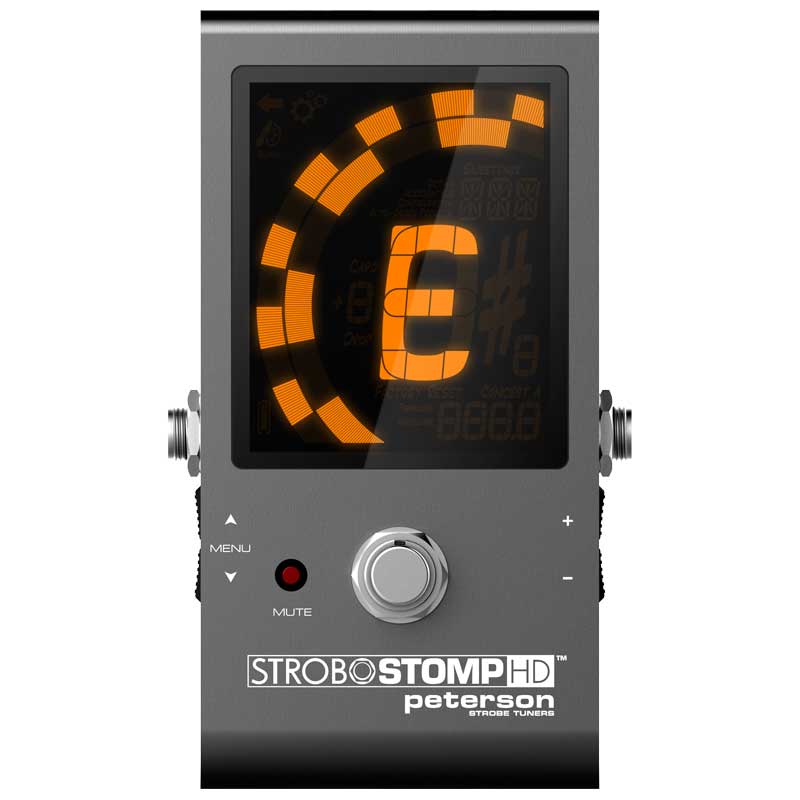 StroboStomp HD
$149.00
Featuring the largest tuning display Peterson Tuners has ever incorporated into one of their pedal tuners, the StroboStomp HD boasts a high-definition, LCD screen that incorporates a variable color LED backlight. The user-selectable colors can be used to personalize the tuner or to increase display viewing quality in different levels of ambient lighting depending on the usage environment. The vibrant screen colors can also be assigned to stock or user presets to significantly reduce menu navigation time and increase on-stage tuning confidence at the gig. For tone purists, the StroboStomp HD provides a 100% silent, true-bypass operation mode to keep precious tone safe, as well as, eliminate the often annoying "pop" experienced when engaging such a feature in other products. It uses a unique series of timed relays incorporated within its circuitry to shunt the signal, draining the cause of the popping sound prior to breaking the connection, and effectively shutting the tuner down for direct play through without affecting tone quality. The StroboStomp HD also includes a long-time, user-requested buffered output operation mode that can be user engaged. The buffered mode can be used in or out of monitor mode. It is designed to boost instrument drive to overcome potential tone loss in signal chains that incorporate multiple low-impedance guitar pedals or those that utilize long cable runs. The buffered output modes preserve sonic quality all through the instrument range and keep prized core tone intact. The StroboStomp HD features over 100 exclusive Sweetened Tunings™, as well as, numbered guided tuning presets for a large variety of instruments and playing styles. Sweetened Tunings are exclusive to Peterson tuning products and are designed to help correct inherent tuning issues exhibited by many instruments. The new "Guided Tunings" mode allows the StroboStomp HD to display numeric string values instead of traditional note names making for sure-fire intuitive and rapid re-tuning to any number of open and alternative tunings. The Guided Tuning mode was instituted for beginners who want to experiment with popular alternate tunings, as well as, experienced players who employ multiple tunings in rapid succession. Numerically expressed scales are also included.
MORE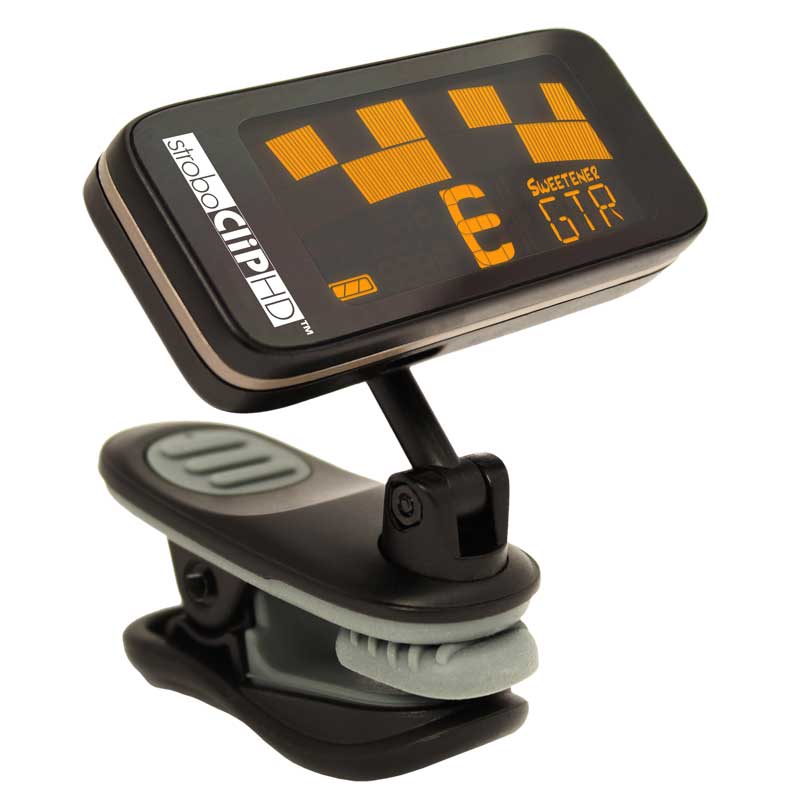 StroboClip HD - New Price!
$69.99
$59.99
The Peterson StroboClip HD™ (SC-HD) has the same tenth-of-a-cent accuracy as all Peterson Strobe Tuners. This versatile tuner comes complete with a bright high-definition screen, over 50 Sweetened™ tunings, alternate temperaments for a vast array of string and wind instruments, and soft rubber-lined jaws to protect your instrument's finish while offering a firm grip for maximum signal tracking.
MORE
Here are a few more Peterson users who work with similar instruments and products.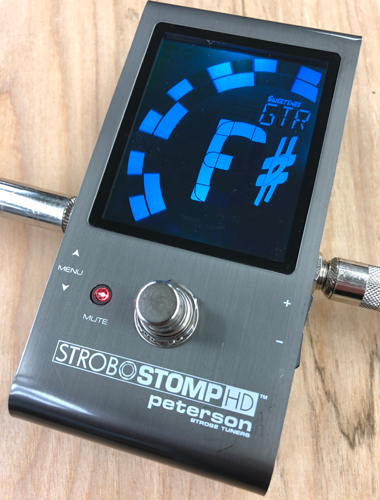 Enjoy 10% off
Let's stay connected
Simply sign up for our email list and we'll send you a unique coupon code, plus other exclusive savings!*
Thanks for joining ouir mailing list!
Keep an eye on your inbox. Your exclusive offer will be arriving soon.
* Must enter email address to receive unique promo code. Upon confirmation of eligibility, subscribers will receive a one-time use promo code for 10% off their purchase at PetersonTuners.com, including mechanical tuners, Virtual Series™ strobe tuners, StroboSoft™ desktop software, BodyBeat™ series metronomes, and accessories. Discounts do not apply toward the purchase of iStroboSoft for Android or iOS or Node products. Offer subject to change at any time. Cannot be combined with another promotional offer. To take advantage of this one-time use offer enter your email address and the offer code will be delivered to that address. Please add petersontuners@petersontuners.com to your safe list to prevent your offer from going to spam. Your email address information is kept private.
Privacy Policy.
Need Help?
Select a maximum of 4 products to compare.