100% Satisfaction Guarantee.
We guarantee our products and strive for consistent 100% customer satisfaction.
New items purchased from Peterson Tuners direct can be returned within 30 days of receipt of shipment.
Live product support is available Mon-Fri from 8am-5pm CST. Call us at 708-388-3311.
Metronomes / 1-100 / Low-To-High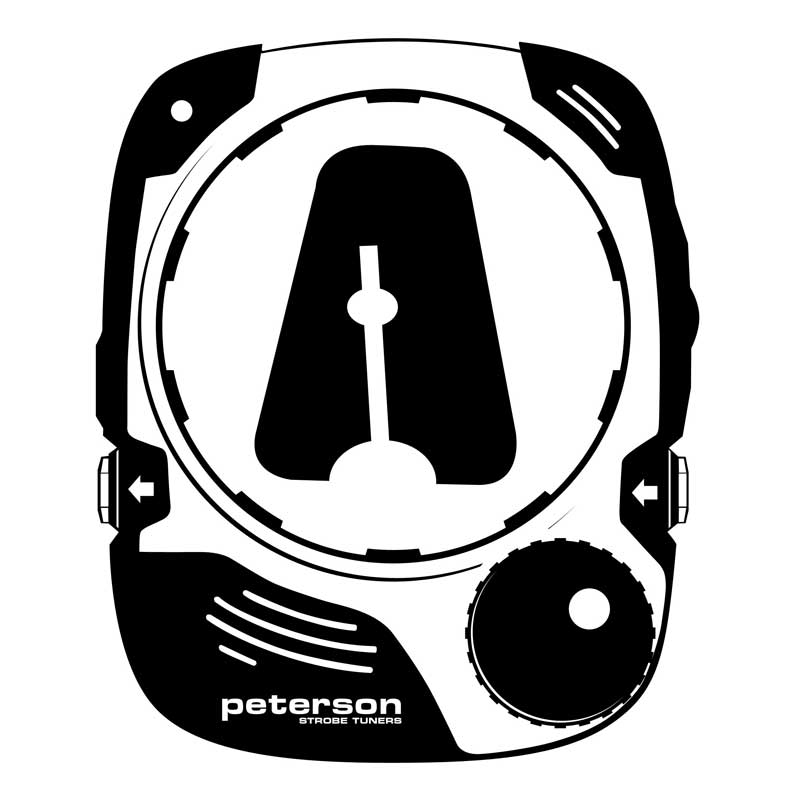 StroboPLUS HD Metronome Upgrade
$29.99
*StroboPlus
HD
ONLY - StroboPLUS HDC Metronome is included* Need A Tuner AND Metronome Combo? The StroboPlus can be upgraded to include our popular metronome, the Body Beat Sync®. The same metronome engine can be available in the StroboPlus HD complete with the vibe ouput! (Vibe Clip™ optional.) Optional Body Beat metronome features: • Audio, Visual or Tactile tempo delivery modes • Feel the beat from the optional vibration clip • 4 different audio choices, Rimshot, Clave, Wood Block and Beep • Feel or hear a variety of subdivisions and accent patterns • 10 to 280 BPM tempo range with tap tempo input feature • Independently selectable time signature components • Wide variety of subdivisions displayed in notation format • Meter-based accent patterns (additive meters) • Store up to 99 presets of all settings • Encoder dial for quick entry of values • Practice patterns for Latin music and dance steps Note: The StroboPlus will not feature the wireless synchronizing capability of the Body Beat Sync. After purchase, this item will install automatically the next time you update your StroboPLUS HD with the use of Peterson Connect for Google Chrome. Read more about Peterson Connect for Google Chrome here:
Peterson Connect
MORE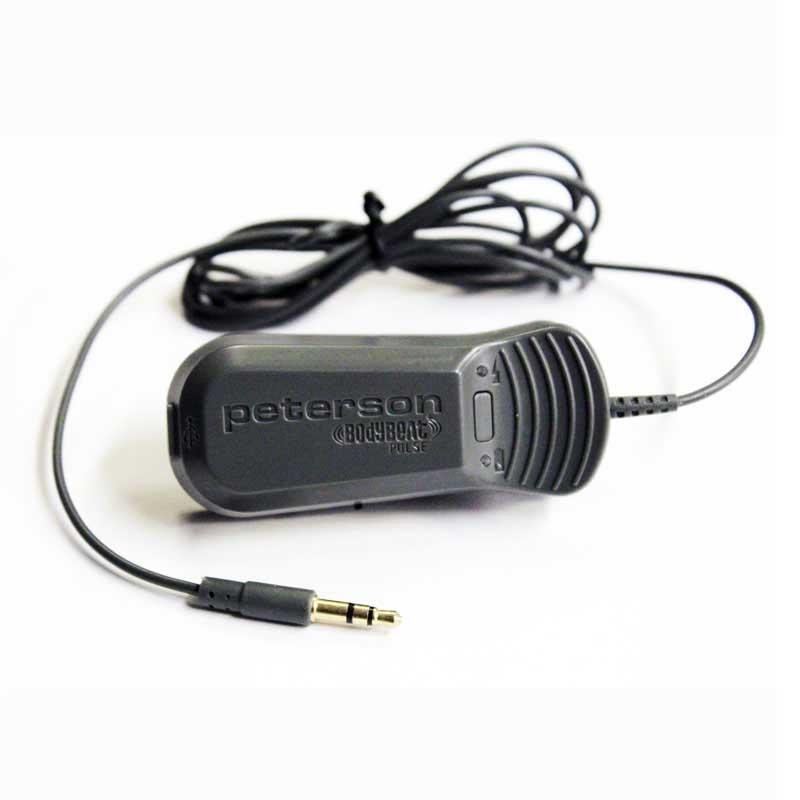 Body Beat Pulse Solo
$29.99
The Body Beat Pulse™ Solo extends the extremely popular Peterson Body Beat's tactile tempo feedback to a very affordable device that uses the audio output of any metronome app or traditional metronome that has a headphone output jack. The "Pulse" can also deliver accented beats for subdivisions when used with the Peterson Body Beat Metronome App (iOS) or other Peterson-approved apps (iOS & Android). Feel the beat from the Body Beat Pulse™ Solo Clip!
MORE