100% Satisfaction Guarantee.
We guarantee our products and strive for consistent 100% customer satisfaction.
New items purchased from Peterson Tuners direct can be returned within 30 days of receipt of shipment.
Live product support is available Mon-Fri from 8am-5pm CST. Call us at 708-388-3311.
Mechanical Strobe Tuners / 500-1000 / High-To-Low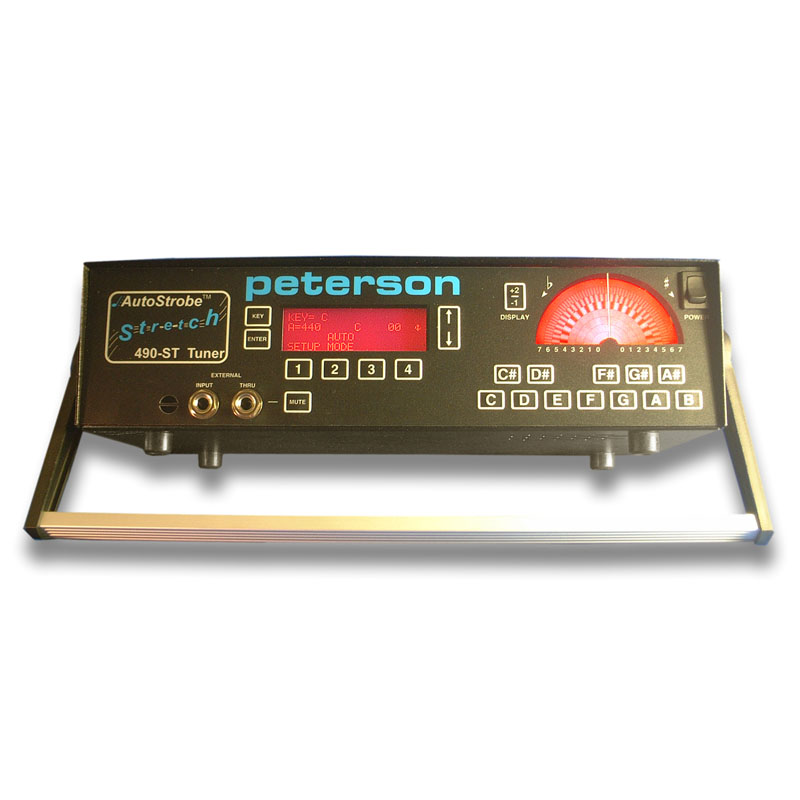 AutoStrobe 490-ST
$1,140.00
Capable of handling "stretched" interval tuning, this is the instrument technician's most valuable tool. The Peterson AutoStrobe 490ST offers a vast array of selectable "stretched" tuning options, including pianos of all types. Enjoy the instantaneous response times that only a Peterson can deliver and the relative tuning display of any audio source to 0.1 of a cent (1/1000 of a semitone) accuracy! With the Model 490-ST, students, technicians, and musicians of all levels can utilize automatic (hands-free) note selection for absolutely the most accurate tuning of any instrument. Key features including real-time display of intonation to improve performance and listening skills while playing as well as mutable throughputs for in-line (yet silent) tuning during performances round out the package!
MORE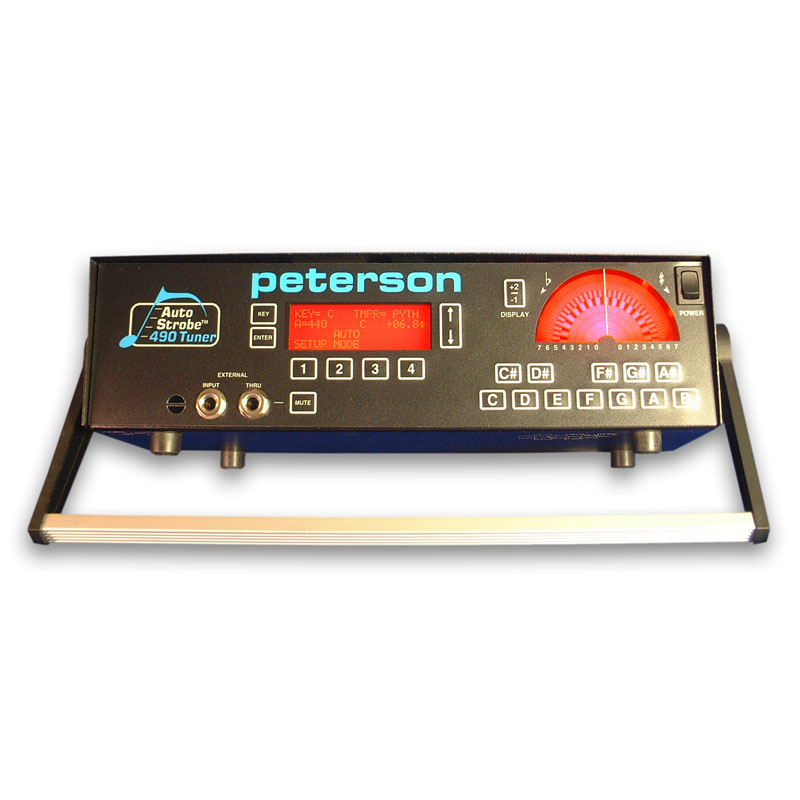 AutoStrobe 490
$950.00
The Peterson AutoStrobe 490 is agreed by music students, technicians, and professionals to be the standard by which all tuners are measured. Only Peterson could bring you the kind of real- time intonation critical enough for ear training use. Enjoy hands-free note selection for fast, accurate tuning of instruments. Other companies may boast of their strobe tuner capabilities, but buyer beware! The AutoStrobe 490 is a truly stroboscopic mechanical tuner capable of fundamental and overtone display. Key features include mutable throughputs for in-line (yet silent) tuning during performances, automatic image clarity and contrast control which internally compensate for optimal viewing over a wide range of source pitch and volume, improved clarity for upper and lower register notes (our +2/-1 display feature shifts the strobe patterns into more visible middle ranges so that bass note patterns can be displayed two octaves higher and treble note patterns can be displayed one octave lower in strobe display), and easy transposition (strobe patterns appear at the correct note for Bb, F, and Eb instruments).
MORE