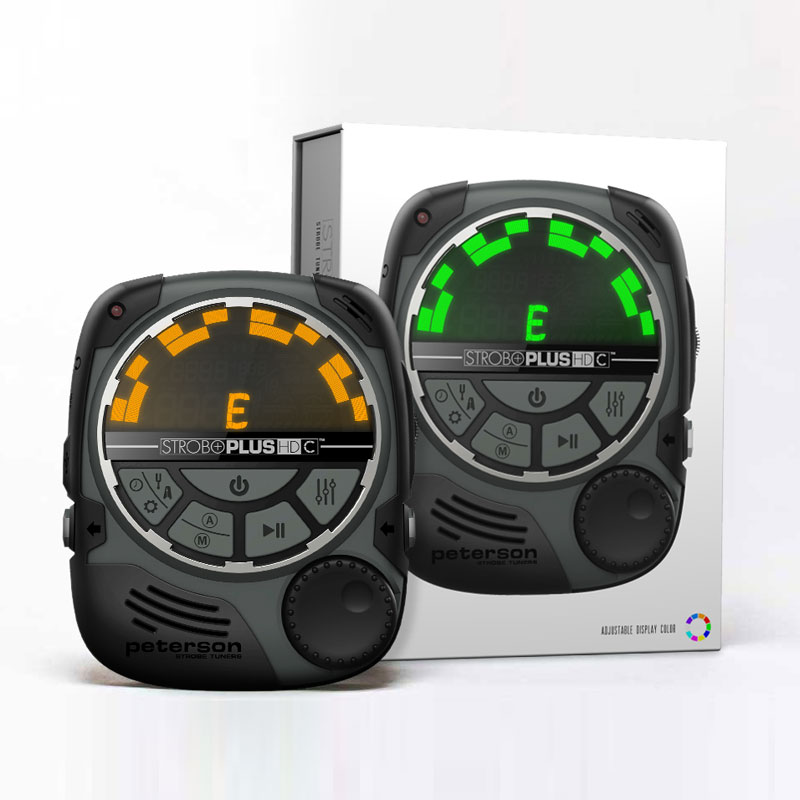 StroboPLUS HDC
Setting the Highest Standard for Product Innovation, Design & Features...Tune In To Peterson!!!
By Greg Pedersen on Wednesday, March 23, 2022
Reviewed on
Peterson Website
I've enjoyed the creative adventures, challenges & rewards of traditional and alternative tunings all my musical life. I finally decided that documenting all my sweetened tunings was a priority. After some initial online research, the Peterson StroboPlus HDC portable tuner seemed like the logical choice. The fact that this tuner is portable, integrates online for easy editing and the Peterson brand which is legendary for quality, innovation, and accuracy only served to reconfirm my purchase decision. When the tuner arrived, I quickly discovered how little I actually knew about 'strobe tuning.' So, I had some questions. Then, a software glitch occurred and suddenly, I had questions and issues needing resolution. That's where John, Chris and the Peterson Customer Service team came to the rescue. Big Time. I contacted these guys SEVERAL times, learning my way through this amazing product and needing some guidance along the way. They were always prompt, very detailed, and didn't stop chatting until I had the answers I needed. How many companies...not just Pro/MI based...but ANY companies that come through like that 100% no matter what? Not many. Apple is the only other brand I can say does, at least in my experience. So, congrats team. You make amazing products that help us all be the best musicians possible, and you are good people. You have my customer loyalty and brand advocacy because you earned it. Thank You!
Was this review helpul to you?
Log in to reply
Other StroboPLUS HDC Reviews