100% Satisfaction Guarantee.
We guarantee our products and strive for consistent 100% customer satisfaction.
New items purchased from Peterson Tuners direct can be returned within 30 days of receipt of shipment.
Live product support is available Mon-Fri from 8am-5pm CST. Call us at 708-388-3311.
Software Strobe Tuners / 100-500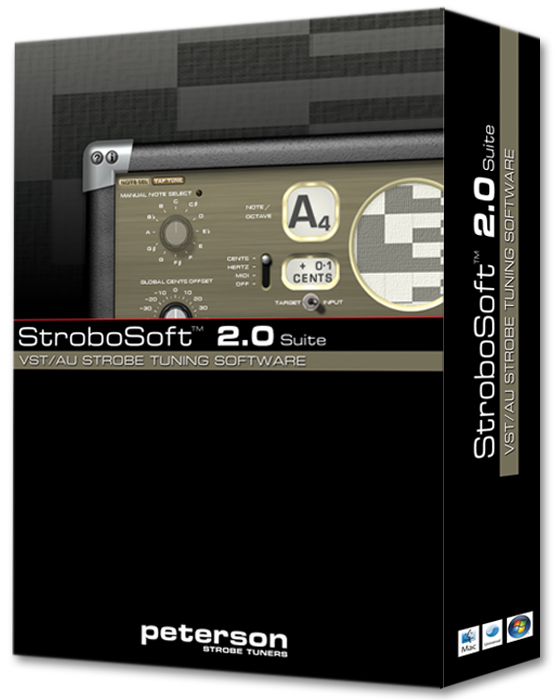 StroboSoft Suite
$129.99
Prefer a Boxed Version? This product is eligible for free lifetime upgrades. StroboSoft Suite is the boxed retail version of our popular tuning software. StroboSoft Suite ships with the adapter required for converting standard guitar cables to the "mini-jack" input of most standard computer sound card inputs. A quick start guide is included for fast and easy installation and configuration. (the owner's manual is located on the disc as a PDF.) This item is NOT eligible for download. A serial number or download link will not be provided upon purchase. Appropriate shipping costs will be added to your invoice total during checkout. Warranty: One purchase warrants two installation permissions every 120 days for a maximum of six unlocking codes per year. If more than two installations will be required immediately, please purchase a second copy of StroboSoft. Multi-platform version: Mac & Windows Due to digital copyright laws, software is not returnable. Please read all specifications and requirements before purchase on the product page. Pre-purchase inquiries may be directed to info@strobosoft.com or by calling us directly at 708-388-3311.
MORE