100% Satisfaction Guarantee.
We guarantee our products and strive for consistent 100% customer satisfaction.
New items purchased from Peterson Tuners direct can be returned within 30 days of receipt of shipment.
Live product support is available Mon-Fri from 8am-5pm CST. Call us at 708-388-3311.
Mechanical Strobe Tuners / 1000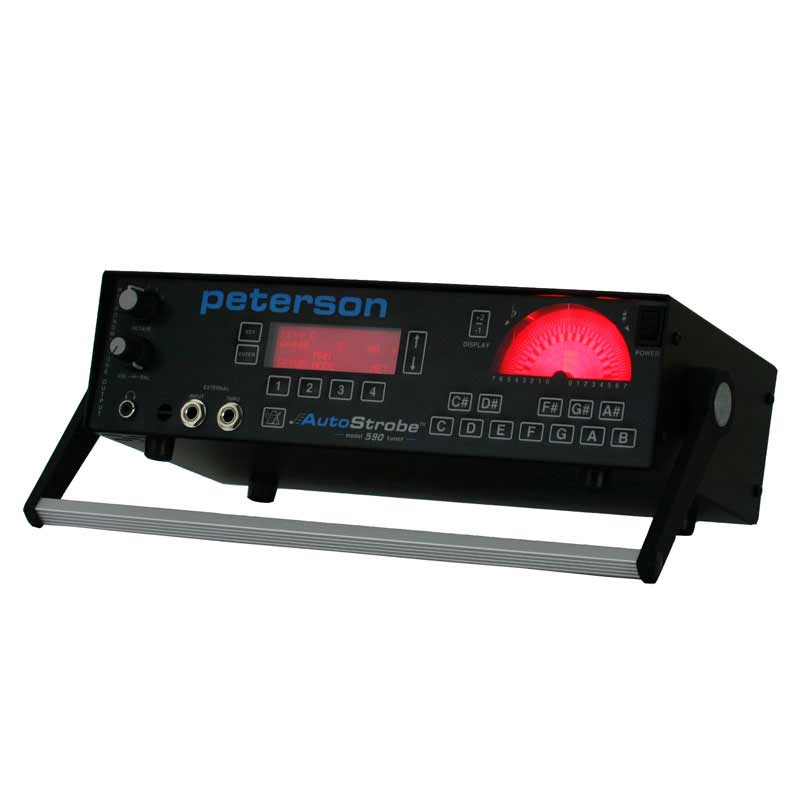 AutoStrobe 590
$1,175.00
The AutoStrobe 590 is THE preeminent mechanical strobe tuner for tone generation and metronome facilities. It combines both input instrument tone and audio standard reference tone at the output for simultaneous visual and audible tuning along with exceptional intonation training! The 590's key features (automatic note tracking and audio tone generation capabilities) make it a favorite in the classroom, at the factory, or backstage. And as usual, only a Peterson can respond at the speed of light to display relative tuning information extracted from any audio source down to 0.1 of a cent (1/1000 of a semitone) accuracy! Finally, utilize automatic (hands-free) note selection for fast tune ups of instruments. Proudly made in the USA.
MORE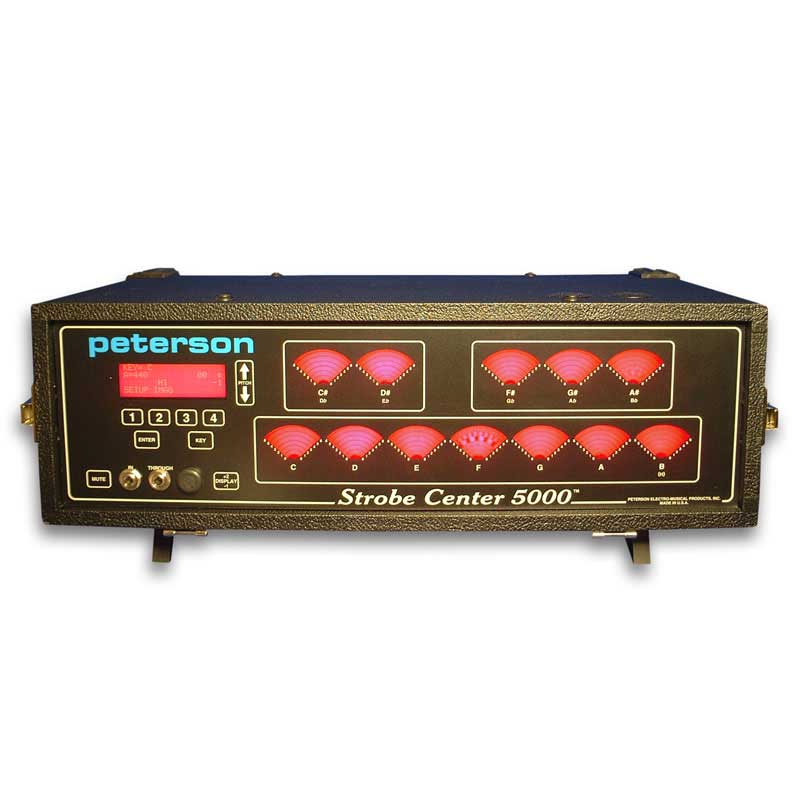 SC5000-II
$4,480.00
The Peterson Strobe Center 5000-II utilizes a user-intuitive layout to accurately measure each scale note with unsurpassed precision. This easy, simple, and fun-to-use tuner derives its 12-window strobe-tuning technology from a high-precision digital microprocessor and motor control mechanism to provide a versatile piece of pitch measuring equipment with unsurpassed accuracy and features. Simply recall and use specialized applications, such as built-in stretch tables, to calibrate even the most inharmonic instruments. Or, program your own custom temperaments and tables into our user definable memory bank. Use this device to practice and hone your sense of intonation within 1/10th of a Cent, easily transcribe keys, or calibrate to any pitch standard–all with both lightning-fast response time and noise free operation…no warm up time required! Plug in or use our handy built-in condenser microphone to get into the unit and you're ready to go! The 5000-II is guaranteed to be a pleasure for all educators, students, maintenance professionals, manufacturers, and others to use for their precision tuning needs.
MORE