StroboPlus HD
Bench Top Strobe Tuner / Metronome*
The Peterson StroboPlus HD is an ultra high-resolution strobe tuner with our largest illuminated display ever featured in a traditional strobe format that includes over 90 Sweetened Tunings.
Blue Moon Rising
Bluegrass
Its really easy to push a product that you believe in!

8 String Lap Steel
"My Instrument Directory"
See information on tuning, setup and products for 8 String Lap Steel.

StroboStomp Classic
Pedal Strobe Tuner / Active DI
The Stomp Classic is built like a tank and capable of taking the most grueling punishment with an extremely bright, high contrast LCD display and built-in high quality active DI for bass and acoustic players.

You're either IN or OUT.
There's no such thing as 'close enough'.
Being in tune is a finite point. Many tuners offer only enough accuracy to be near that point. 'Near' is not repeatable.
Only Peterson Strobe Tuners offer repeatable AND guaranteed 0.1 cent accuracy.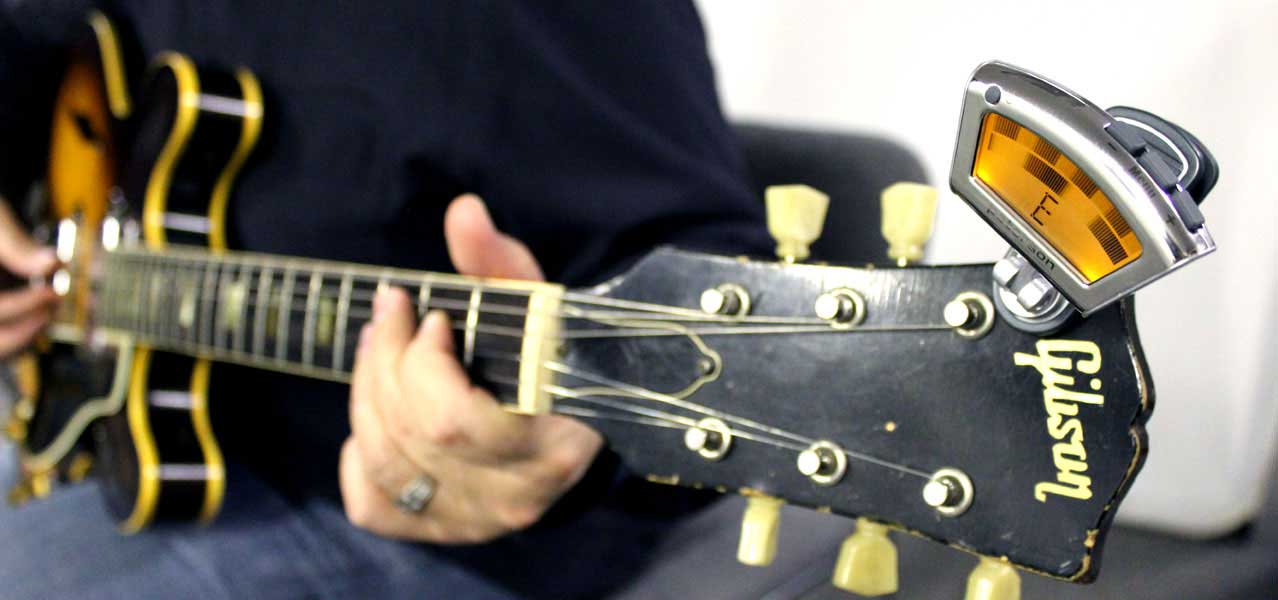 StroboClip
Clip-On-Strobe Tuner
The StroboClip has the 1/10th cent accuracy of all Peterson strobes, a bright high definition display and 28 Sweetened Tunings and alternate temperaments for a wide variety of string and wind instruments.

iStroboSoft
Application for Apple iOS and Android Devices
iStroboSoft offers the unmatched accuracy of a mechanical strobe tuner for the highest degree of precision available in a software tuning application.
How Does A Strobe Tuner Work?
Peterson Tuners - Sweetened Tunings
Peterson Tuners - Johnny K
The Importance of Accurate Tuning
How Accurate Is My Tuner?