Michael "Vegas" Lastiwka
Overview
Products
Meet Vegas, a technician of repute, having worked with people such as Billy Duffy from the Cult, Kiss, Sheryl Crow, Rammstein, Jeff Healey, the Smashing Pumpkins and Guns & Roses.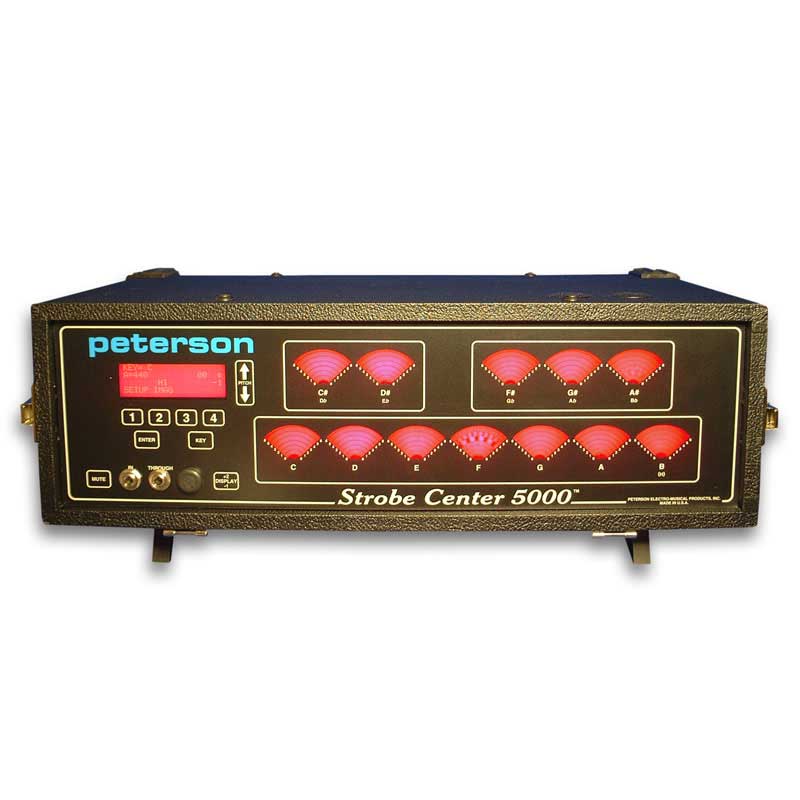 SC5000-II
$4,480.00
The Peterson Strobe Center 5000-II utilizes a user-intuitive layout to accurately measure each scale note with unsurpassed precision. This easy, simple, and fun-to-use tuner derives its 12-window strobe-tuning technology from a high-precision digital microprocessor and motor control mechanism to provide a versatile piece of pitch measuring equipment with unsurpassed accuracy and features. Simply recall and use specialized applications, such as built-in stretch tables, to calibrate even the most inharmonic instruments. Or, program your own custom temperaments and tables into our user definable memory bank. Use this device to practice and hone your sense of intonation within 1/10th of a Cent, easily transcribe keys, or calibrate to any pitch standard–all with both lightning-fast response time and noise free operation…no warm up time required! Plug in or use our handy built-in condenser microphone to get into the unit and you're ready to go! The 5000-II is guaranteed to be a pleasure for all educators, students, maintenance professionals, manufacturers, and others to use for their precision tuning needs.
MORE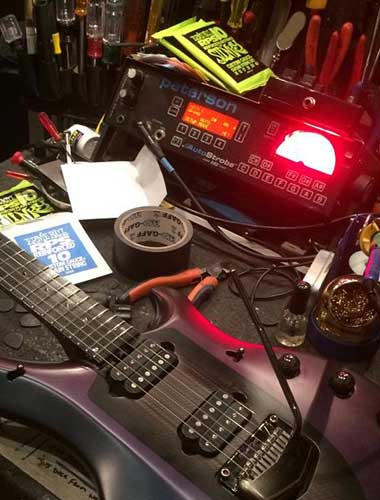 Enjoy 10% off
Let's stay connected
Simply sign up for our email list and we'll send you a unique coupon code, plus other exclusive savings!*
Thanks for joining ouir mailing list!
Keep an eye on your inbox. Your exclusive offer will be arriving soon.
* Must enter email address to receive unique promo code. Upon confirmation of eligibility, subscribers will receive a one-time use promo code for 10% off their purchase at PetersonTuners.com, including mechanical tuners, Virtual Series™ strobe tuners, StroboSoft™ desktop software, BodyBeat™ series metronomes, and accessories. Discounts do not apply toward the purchase of iStroboSoft for Android or iOS or Node products. Offer subject to change at any time. Cannot be combined with another promotional offer. To take advantage of this one-time use offer enter your email address and the offer code will be delivered to that address. Please add petersontuners@petersontuners.com to your safe list to prevent your offer from going to spam. Your email address information is kept private.
Privacy Policy.
Need Help?
Select a maximum of 4 products to compare.