Carlos Cordova
Overview
Products
Going by this picture, there's little doubt as to which tuner Lisa Marie Presley guitar tech Carlos Cordova favors...Carlos uses a Peterson VS-II Virtual Strobe Tuner to tune guitars on LMP's tours and when you're working for the daughter of the King, only the best will do.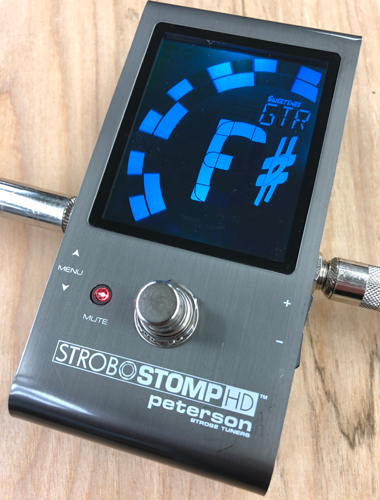 Enjoy 10% off
Let's stay connected
Simply sign up for our email list and we'll send you a unique coupon code, plus other exclusive savings!*
Thanks for joining ouir mailing list!
Keep an eye on your inbox. Your exclusive offer will be arriving soon.
* Must enter email address to receive unique promo code. Upon confirmation of eligibility, subscribers will receive a one-time use promo code for 10% off their purchase at PetersonTuners.com, including mechanical tuners, Virtual Series™ strobe tuners, StroboSoft™ desktop software, BodyBeat™ series metronomes, and accessories. Discounts do not apply toward the purchase of iStroboSoft for Android or iOS or Node products. Offer subject to change at any time. Cannot be combined with another promotional offer. To take advantage of this one-time use offer enter your email address and the offer code will be delivered to that address. Please add petersontuners@petersontuners.com to your safe list to prevent your offer from going to spam. Your email address information is kept private.
Privacy Policy.
Need Help?
Select a maximum of 4 products to compare.