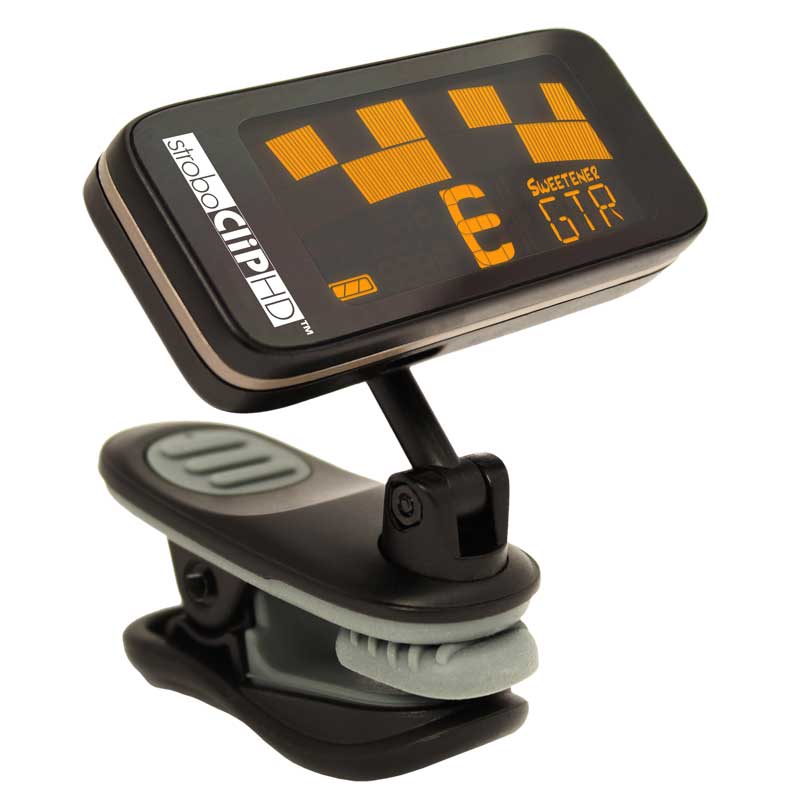 StroboClip HD
Worth three times the price... I use it frequently when I'm recording pieces for albums.
By Jim Pearson on Wednesday, December 6, 2017
Reviewed on
Peterson Website
Plays Pedal Harp, Dobro® / Resonator Guitar, 6 String Lap Steel
The new (HD, v2) StroboClip is awesome.
I thought the original (of which I own two and about which I have written reviews) were really great. These new tuners have a much more stable strobe movement, more positive contact with the instrument, and really are much easier to use even for such very fine tasks as intonating a stringed instrument for the first time.
I would recommend these to anyone who is serious about being in tune, and especially for those who will benefit heavily from the huge array of Sweetners built in to this tuner.
Everyone from guitar players, to bass players, to brass and woodwind players to fiddle players and more will find this to be the best tuner they've ever used outside an original calibrated hardware strobe tuner!
Was this review helpul to you?
Log in to reply
Other StroboClip HD Reviews