You're either IN or OUT.
There's no such thing as 'close enough'.
Being in tune is a finite point. Many tuners offer only enough accuracy to be near that point. 'Near' is not repeatable.
Only Peterson Strobe Tuners offer repeatable AND guaranteed 0.1 cent accuracy.

iStroboSoft
Application for Apple iOS and Android Devices
iStroboSoft offers the unmatched accuracy of a mechanical strobe tuner for the highest degree of precision available in a software tuning application.

Dave Murray
Metal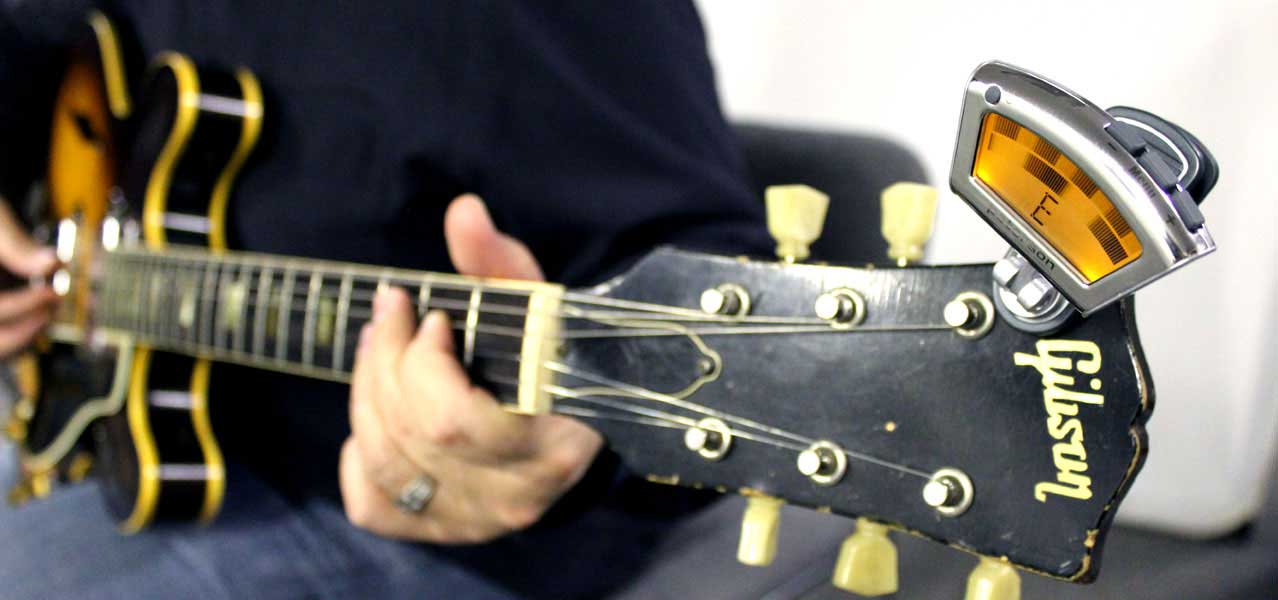 StroboClip
Clip-On-Strobe Tuner
The StroboClip has the 1/10th cent accuracy of all Peterson strobes, a bright high definition display and 28 Sweetened Tunings and alternate temperaments for a wide variety of string and wind instruments.

StroboPlus HD
Bench Top Strobe Tuner / Metronome*
The Peterson StroboPlus HD is an ultra high-resolution strobe tuner with our largest illuminated display ever featured in a traditional strobe format that includes over 90 Sweetened Tunings.

StroboStomp Classic
Pedal Strobe Tuner / Active DI
The Stomp Classic is built like a tank and capable of taking the most grueling punishment with an extremely bright, high contrast LCD display and built-in high quality active DI for bass and acoustic players.

Classical Violin
"My Instrument Directory"
"The true mission of the violin is to imitate the accents of the human voice, a noble mission that has earned for the violin the glory of being called the king of instruments" - Charles-Auguste de Beriot
See information on tuning, setup and products for Classical Violin.
The Importance of Accurate Tuning
Peterson Tuners - Sweetened Tunings
How Accurate Is My Tuner?
How Does A Strobe Tuner Work?
Peterson Tuners - Johnny K